THE JOY in April Shipton's voice when she sings worship songs now shows no hint of her dark past when she stood in front of a mirror with self-hatred raging in her heart – and heard a voice calling her "disgusting".
That was the torment of anorexia and depression but singer-songwriter April has been healed after reconciling to Jesus Christ. She told HEART, "This April I'll be 27 – marking ten years since I became ill."
April, from Ross-on-Wye, has loving, Christian parents but began arguing with her mother when she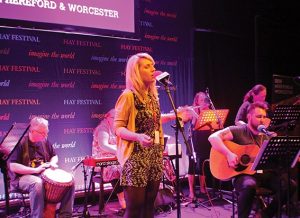 was 17. In fact, they argued about everything.
April recalls: "I am so grateful for that wholesome, spiritual start in life with my parents. It kept me rooted throughout my childhood years, but as a teenager I rebelled and sought independence from a deteriorating relationship with my mum."
The tension at home, alongside pressures of comparing herself to others at sixth form, triggered anorexia. April enjoyed the secret of being in control of her body, or so she thought. She'd eat just an apple one day, a bit of toast the next – and liked the attention of people commenting on her weight loss.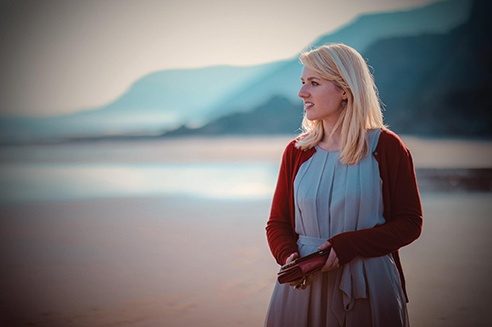 At first, April thought she controlled her lack of eating but it soon controlled her as a mental illness.
"In this dysfunctional world I was in, thin was good and fat was wrong. You don't want to get better when you're anorexic because if you're better, you're fat; that's how I saw it."
April faced her worst nightmare when her GP put her on a course of pills for acne. The medication had a side-effect of weight gain. She continued to skip meals and avoid food but gained weight anyway because of the tablets.
"I looked in the mirror and I was just beside myself. I was hysterical about what I saw in the reflection and I could almost hear voices telling me that I wasn't good enough and I was disgusting."
April's situation got worse when her doctor told her the acne pill had made her officially obese. She broke down in floods of tears in front of the GP. On the way back, April told her mother everything about the deceit and control of eating.
Her tearful mother prayed with her and then took her to a mutual friend who had a prayer ministry. The friend guided April in forgiving anyone who had ever mentioned her weight. She was also led to apologise to Jesus for trying to control her life in her own way. April received prayer for healing and felt free immediately.
The next day, she was able to eat and drink without restriction. She also chose a Fanta drink instead of her usual calorie-free alternatives. It was a landmark for April, who now calls Fanta her 'freedom drink'.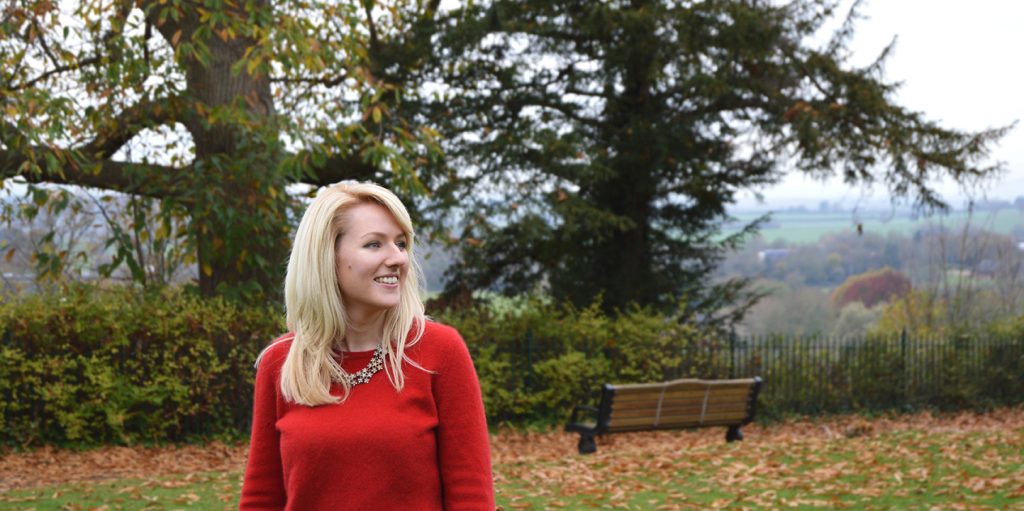 April concludes: "Jesus' name is so powerful, so holy, so incomprehensible, that simply speaking it over your situation can bring breakthrough.
"I became free from anorexia immediately, and with it, all the thoughts of self-comparison and pride stopped. I no longer look at others and compare myself to them; I am truly happy in my own skin and feel completely at peace with my appearance.
"Knowing Jesus as the one who literally saved my life that night, it has made me a more thankful person and changed my perception on everything; I am constantly grateful to be alive and in awe of what he did."
At 21 she married Nathan, an engineer. "We met through church as we grew up in the same youth group. He didn't know when I was ill as I hid it from everyone."
Now April has released a rock-piano ballad debut EP, 'Wherever You Go' and her music is regularly played by UCB radio.
April adds: "If Jesus isn't your Lord, you can't pray in his authority and use that position as a son or daughter of God to move the mountains in your life. God has already accepted you and paid the price for you to make that incredible privilege possible, so now it's your move. If you accept his love and his way of doing life, he adopts you as his own child and places a crown of authority on your head. You can tell illnesses to leave in Jesus' name, and they will leave."