'Missing millions' – the tragic anniversary of nearly ten million missing British subjects – featured in HEART's Dec/Jan 2021-22 paper. To order copies, please click here or call the office.
HEART's last issue (Dec/Jan 2021-22) showed the urgent need for the Church to repent over the grim milestone of ten million abortions. Since then, leading pro-life minister and author Rev Lynda Rose, along with other pro-life leaders including Brenda Taylor, Andrea Williams and Dave Brennan are hosting a National Day of Repentance for the Unborn on 26 March in London. Speakers should include David Noakes, Brenda Taylor and Andrea Williams
God is not indifferent to our indifference. He takes it personally, says pro-life campaigner Dave Brennan
 God's current message to us is, I believe, a stern warning combined with a merciful call to repentance.
The fact that the majority of the Church has not been repenting is spiritually very dangerous. We are provoking the wrath of God and testing his patience.
Consider these points:
Life begins at conception; made in the image of God, the unborn are equal in value to the rest of
Abortion, the intentional killing of an innocent human being, is:

a violation of the Sixth Commandment
child abuse (a serious safeguarding concern)
child sacrifice (an idolatrous, blood-shedding outrage against the living God)
a genocide (a national crime against humanity)

Abortion is taking place in the UK
UK Church leaders have been clearly presented with the reality of abortion, but are still largely doing nothing about it. Doing nothing about a known sin is a sin itself; there are numerous commands in Scripture to take action against such
Most Christians in the UK still believe that abortion is sometimes morally justifiable
The UK Church has been called to repent over this in word and deed, but in general is not repenting
*For a substantiation of these points go to brephos.org/blog
What next? In line with Revelation 2-3, the Lord Jesus would say to us with regard to the above: "I have this against you".
God is not indifferent to our indifference. He takes it person- ally. The Lord has a controversy with us over this.
Judgement
Biblically, judgement is characterised by plague, famine and enemy attack. There are also natural disasters, economic downturn, a 'famine' of the Word of God (including fearless preaching), a "handing over" of sinners to insanity and deception, to moral (particularly sexual) depravity, and to a culture of selfishness and violence.
Our nation is under judgement for turning away from God and his Word, for worshipping created things, and specifically for the legalised mass killing of human babies (eg Isaiah 10:1-4).
But judgement begins with the household of God (1 Peter 4:17).
Possibly for those who have been encouraging the Church in the above sins, the opportunity for repentance has already elapsed ("I have given her [Jezebel] time to repent…but she is unwilling", Revelation 2:20-22).
There may yet be time for those who have followed them in these sins to repent and avoid harsh judgement (Revelation 2:22). But we should not think we can get a "forever" extension (Amos 7:8).
Unanswered prayers
This is what can be expected to happen – and is already happening – because of our refusal to humble ourselves and change our ways:
Our prayers, corporate and individual, are falling on deaf ears because of our resistance to God's Word and in particular his call to justice and mercy:
"If a man shuts his ears to the cry of the poor, he too will cry out and not be answered" (Proverbs 21:13).
"If anyone turns a deaf ear to the law, even his prayers are detestable" (Proverbs 28:9).
"When you offer your gifts – the sacrifice of your sons in the fire – you continue to defile yourselves with all your idols to this day. Am I to let you enquire of me, O house of Israel? As surely as I live, declares the Sovereign LORD, I will not let you enquire of me" (Ezekiel 20:31).
"When you spread out your hands in prayer, I will hide my eyes from you; even if you offer many prayers, I will not listen. Your hands are full of blood…" (Isaiah 1:15).
Why would God listen to us if we won't listen to him?
Notwithstanding the fact of Jesus's finished work on the Cross and our access to the throne of grace (Hebrews 4:16), even genuine believers' prayers can be hindered by their behaviour (1 Peter 3:7).
Worthless ceremonies
Are not our services, conferences, ceremonies and songs worthless when we ignore God's call to justice and mercy? Perhaps we should ask if God had tired of them when he allowed them to be shut down for a period in 2020:
"Is this not the kind of fasting I have chosen: to loose the chains of injustice…?" (Isaiah 58:6).
"I hate, I despise your religious feasts; I cannot stand your assemblies… Away with the noise of your songs!… But let justice roll on like a river, righteousness like a never-failing stream!" (Amos 5:22-24). "Woe to you, teachers of the law and Pharisees, you hypocrites!… you have neglected the more important matters of the law – justice, mercy, and faithfulness" (Matthew 23:23).
No revival
It is unreasonable to expect revival to begin with us who are apathetic to God's Word and far from his heart of holiness and justice.
Biblically and historically, it would be much more realistic to expect God's judgement. We are already experiencing something of this, and there is probably more to come.
Revival has always followed earnest, humble, contrite God-honouring repentance and prayer, and reverence for his Word. By refusing to fulfil our part of the 2 Chronicles 7:14-15 'deal', we are telling God not to hear our prayers, not to forgive our sin, and not to heal our land.
"…If my people, who are called by my name, will humble themselves and pray and seek my face
and turn from their wicked ways, then will I hear from heaven and will forgive their sin and will heal their land. Now my eyes will be open and my ears attentive to the prayers offered in this place" (2 Chronicles 7:14-15)
Unfruitful lives
If professing Christians are not moved by child sacrifice, they should examine themselves as to whether they are fully born again. Real, saving faith in Jesus Christ would produce good 'fruit':
"Not everyone who says to me, 'Lord, Lord,' will enter the kingdom of heaven, but only he who does the will of my Father who is in heaven. Many will say to me on that day, 'Lord, Lord, did we not prophesy in your name, and in your name drive out demons and perform many miracles?' Then I will tell them plainly, 'I never knew you. Away from me, you evil-doers!'" (Matthew 7:21-23).
"…faith without deeds is dead" (James 2:26).
Expose dark deeds
The Church is to be a "pillar of truth" (1 Timothy 3:15) and has a mandate to expose the "deeds of darkness" (Ephesians 5:11) and protect the fatherless (James 1:27). When we fail to issue the warning and play our part, blood is on our heads. God will hold us accountable (Ezekiel 3:16-27).
We can no longer say, "But we knew nothing about this," (Proverbs 24:12); we have crossed the line from ignorant culpability (eg Leviticus 4-5) – to knowing, conscious culpability. The consequences for this are much more serious:
"If you say, 'But we knew nothing about this,' does not he who weighs the heart perceive it? Does not he who guards your life know it? Will he not repay each person according to what he has done?" (Proverbs 24:12).
"That servant who knows his master's will and does not get ready or does not do what his master wants will be beaten with many blows. But the one who does not know and does things deserving punishment will be beaten with few blows" (Luke 12:47-48).
---
Life Affirmation © 2021
To make our position on abortion clear and public, a doctrinal statement can help. A group of UK-based people have produced a brand new one called the Life Affirmation. Individuals, churches, and organisations can use this on websites and in services.
For more information, including a consideration of the "hard cases", and to sign the Life Affirmation, visit lifeaffirmation.org
---
Christian group takes UK government to court over DIY abortions
by Andrew Halloway
Mothers have died after taking the pills
Christian Concern is taking legal action at the European Court of Human Rights against the British government's provision of 'DIY' home abortions.
Four women had distressing abortions at over 24 weeks – 14 weeks past the legal limit for the pills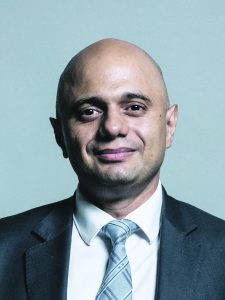 The group's legal arm, the Christian Legal Centre, argues that the decision made during the pandemic has 'violated' Ar- ticles 2 and 8 of the European Convention on Human Rights because it is both unsafe and illegal. It was illegal because there was no parliamentary scrutiny, exceeding government powers, and it contradicted the intentions of the 1967 Abortion Act.
An investigation of the 'pills by post' service found that abortion providers supplied pills without safety checks to women who were over the legal limit of ten weeks' pregnant. Care Quality Commission (CQC) evidence shows that four women had distressing abortions at over 24 weeks – 14 weeks past the legal limit for the pills. It has also been revealed that some women have died after taking the pills, many have had to call the ambulance service due to post-abortion complications, and over 10,000 have had to be treated for 'retained products of conception' between April 2020 and September 2021.
Right To Life UK is encouraging people to ask their MP to demand that Health Secretary Sajid Javid ends what was billed as a temporary abortion scheme, yet is still in place.
---
UK national revival in our UK

churches and our land?
England, Scotland, Wales & Northern Ireland
2 Chron. 7.14 "if my people …" (If!!!) Psalm 2: "ask of Me and I will give you the Nations" = ask!
National revival, a move of our Lord's Holy Spirit – only comes through blood, sweat and tears – ours!
We need genuine people to join with us to pray & intercede for God's salvation through Jesus Christ his Son, for a move of his Holy Spirit in our UK churches & people groups, to break the apathy and lukewarm complacency over our 4 countries and bring back the fear of God.
Interested

?
For a friendly chat & more info., please contact Rev. Andrew or UK dir. Alan: 0775 1023143, or e-mail: wisas.world.prayer@gmail.com (he asks for a Gideon's army)
---
Victory and failures in abortion battle
by Andrew Halloway
An awful message about the value of an unborn disabled child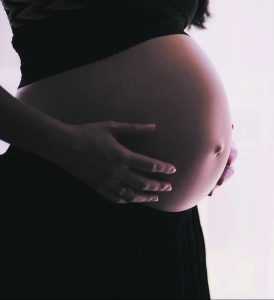 Last year, abortion campaigners introduced an amendment to the Police, Crime, Sentencing and Courts Bill that would have allowed abortion on demand, for any reason, up to birth (including sex-selective abortion).
This amendment, NC 50, would have been the biggest change to abortion since its legalisation, leaving England and Wales with some of the world's most liberal regulations.
However, the amendment did not go to a vote when it was considered in November. Ross Hendry, CEO of CARE, said: "In an amazing answer to prayer… NC 50 failed to pass… CARE briefed MPs on the dangers of the amendment… today's outcome is a powerful reminder of the power of prayer and action!"
Three pro-life amendments also failed, but Hendry was upbeat: "There were some excellent speeches in support of the amendments and there will be fresh opportunities to raise these matters in the months ahead."
Meanwhile, in Northern Ireland, politicians voted against abortion protections for disabled babies in December. The Severe Foetal Impairment Abortion (Amendment) Bill sought to remove a clause which allows unborn children with conditions such as Down's syndrome, cleft palate and club foot to be aborted after the 24-week limit.
Wrecking amendments were tabled at Consideration Stage, and MLAs voted by 45 votes to 42 against the change.
DUP MLA Christopher Stalford said the decision "sends an awful message about the value the Northern Ireland Assembly places on the life of an unborn disabled child."