Princesses Beatrice and Eugenie were caught open-mouthed, the Duchess of Cambridge was smiling, but some listeners at home were not smiling during or after the Episcopal Bishop Michael Curry's wedding address to Prince Harry and Meghan Markle in May.
Rev Gavin Ashenden, who first raised his head above the pulpit when he resigned as chaplain to the Queen over the legalisation of same-sex marriage, took Bishop Curry to task over the contents of his address, heard by an estimated billion globally.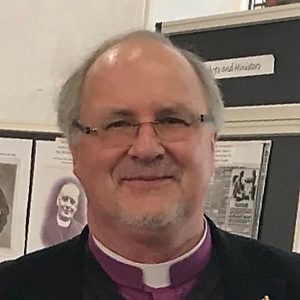 In his blog and subsequently in episode 397 of 'Anglican Unscripted', in which he broadcasts genial dialogues with other 'turbulent priests' – all available on YouTube – he brands the Windsor wedding address "heretical".
His outspokenness resulted in his blog readers –  usually around 2,000 – swelling to 45,000, and a video interview invitation from Sunday Times journalist Rod Liddle.
Most of Rev Ashenden's readers apparently scolded him for being too harsh, but he stuck to his insistence that the lively sermon, which gave equal credence to Bible references and Martin Luther King's quotes, was misleading.
Bishop Curry, he explained, had confused the New Testament's Greek translations of 'love', implying that the 'eros' (erotic love) that the nuptial couple felt for each other could solve the world's problems. That kind of barrier-crossing love, though, is 'agape', a spiritual rather than emotionally-infused love.
Afterwards, the Archbishop of Canterbury, who had invited Bishop Curry, head of the American Episcopal Church, which has embraced same-sex marriage since 2015, called the sermon "raw God".
Others may have thought it an early broadcast by the one-world religion forecast in the book of Revelation.
Melanie Symonds
Heart warming or heretical? What did YOU think of that royal wedding sermon?
Email letters@heartpublications.co.uk