Yemen Archives - HEART Christian newspaper
June 1, 2017 | admin
Last updated on June 5th, 2017 at 02:48 pm
Despite two years of war in a nation where apostasy from Islam is a death sentence, people are coming to faith in Jesus in Yemen.
Open Doors reports that baptisms are still regularly taking place. Jamil (not his real name), a former Muslim who now leads a church, says the civil war has actually strengthened the indigenous Church. Before the war, most house churches depended on foreign Christian support, but when non-Yemeni Christians were forced to leave, the Yemenis had to take the lead in their own churches. Read More
February 3, 2015 | admin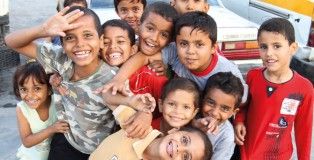 Last updated on February 6th, 2015 at 05:52 pm
RUTHLESS TERROR network Al Qaeda's branch in Yemen has claimed responsibility for organising the terror attack which led to the brutal deaths of journalists and cartoonists at the satirical Charlie Hebdo magazine's premises in Paris this January.
Said Kouachi, one of the two brothers who carried out the attack, is believed to have received military training by Islamists in the country.
Life is extremely hard for Christians living in Yemen – rated at number 14 of the worst countries in the world to persecute Christians in the Open Doors World Watch List 2015. Read More