Prince Charles Archives - HEART Christian newspaper
June 1, 2017 | admin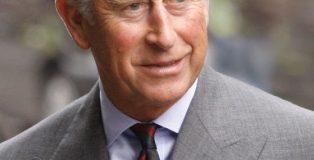 Last updated on June 5th, 2017 at 02:48 pm
THE JAILING OF THE CHRISTIAN GOVERNOR of Jakarta has brought embarrassment to Prince Charles.
The heir to the throne is patron of the Oxford Centre for Islamic Studies, which has just welcomed the Vice President of Indonesia, Muslim extremist Jusuf Kalla, to lecture on 'Middle Path Islam: The Indonesian Experience'. Read More
February 4, 2014 | admin
Clive Price reports
PRINCE CHARLES has joined a chorus of cries "that is sounding louder and louder in the UK" on behalf of the suffering Church, says Barnabas Fund International Director Dr Patrick Sookhdeo.
The Prince of Wales focused a recent speech on the plight of Christians in the Middle East. Just before Christmas he spent the day visiting UK-based eastern churches, and Dr Sookhdeo was able to talk to the Prince.
Mervyn Thomas heads Christian Solidarity Worldwide, which works for religious freedom through advocacy and human rights