Congo Archives - HEART Christian newspaper
May 23, 2019 | Mike Waller
AS DEATHS from the Ebola epidemic in the Democratic Republic of Congo (DRC) passed 1,000 in early May, churches are playing a vital role in counteracting the virus.
The outbreak, which began in August 2018, is the second deadliest in history. The World Health Organisation says mistrust and violence are hampering the battle against the disease. Read More
October 8, 2015 | admin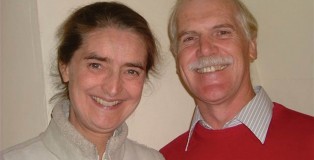 Retired missionaries who have lead a life of service would be forgiven for choosing the comfort of home and family in their retirement years.
However, Peter and Heather Candy, who worked for seven years with Missionary Aviation Fellowship in Tanzania and Sudan are leaving the security of the lovely village of Lindfield near Haywards Heath and are returning to Africa. Read More