Bethesda Healing Rooms Archives - HEART Christian newspaper
November 29, 2018 | kevin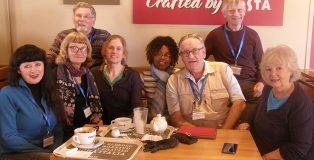 Last updated on December 18th, 2018 at 09:39 am
A branch of Costa Coffee is adding an optional weekly shot of prayer to the curative effect of coffee.
May 29, 2015 | admin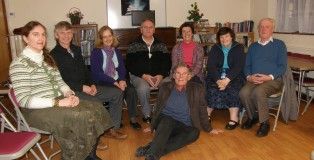 One of God's SWAT teams – left to right: Sara, Mark, Vanessa, Andy, Rosie, Eve and Paul. Rodney Shotter is sitting on the floor
in the middle
Meet the healing team who could pitch up at a car boot sale near you
WITH THEIR BEATIFIC SMILES AND SENSIBLE SHOES, YOU WOULD BE FORGIVEN FOR THINKING THAT THIS GROUP OF MIDDLE-AGED CHURCHGOERS IS HARMLESS.
And you would be so wrong. In fact, they are one of God's spiritual SWAT teams, keen to right wrongs inflicted on their fellow man by the powers of darkness. Read More