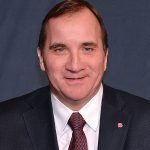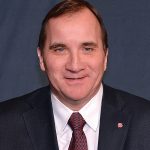 Sweden's Prime Minister has declared that the State Church cannot refuse to marry same-sex couples.
Stefan Löfven said: "No priest in the Swedish Church can refuse to marry same-sex couples.
"If you work as a midwife you must be able to perform abortions, otherwise you have to do something else. It is the same for priests who do not want to perform same-sex marriages," he added.
Same-sex marriage was legalised in Sweden in 2009, but the Church of Sweden currently allows ministers to refuse to officiate at any wedding, baptism or funeral they disagree with.
Meanwhile, Germany has voted for same-sex marriage and gay adoption for the first time, despite German Chancellor Angela Merkel voting against the move. She allowed a free vote on the issue and the bill passed by 393 to 226 votes. Germany is now the 14th European country to redefine marriage.
In July, Australian Christian leaders called for churches in the nation and around the world to fast and pray that Australia would keep marriage between a man and a woman. The three-day fast, from 1 July to 3 July, coincided with Canada's first National Day of Repentance, Prayer and Fasting on 1 July. In November 2016 the Australian Senate had defeated a proposal for a referendum on same-sex marriage.