Pastor killed in India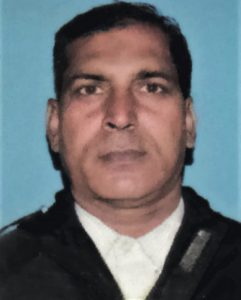 A convert from Hinduism was killed in northern India on 30 June after sharing the "love and forgiveness of Christ" with a suspected criminal.
According to Morning Star News, Pastor Vinod Kumar was beaten with a piece of wood by Sonu Kashyap, a Hindu of Sangoi village in Haryana state. The pastor had received a call from Kashyap's brother to visit a sick villager and was attacked at the person's home.
Pastor Kumar's wife, Sunita, says Kashyap ambushed her husband when he came out of the house and hit him in the head so hard that "his skull broke open". She says her husband had been sharing the Christian faith with Kashyap for two and a half months before the attack.
Meanwhile, a new report by Open Doors and the London School of Economics says that Christians and Muslims in India are being systematically raped and murdered by Hindu extremists.
The report, 'Destructive Lies: Disinformation', documents a shocking rise in persecution by vigilante mobs of Hindu extremists, or Hindutva, who want to turn India into a Hindu state.
---
13 Christians killed in South Sudan
Extremist Muslims killed 13 people and wounded eight others on 19 May in the village of Dungob Alei in South Sudan.
The atrocity happened in the northern part of the nation, where previous violence against Christians has taken place. The Episcopal Church of South Su-dan says that the area of Abyei in particular "experiences Islamic encroachments followed by harassment, intimidation and frequent attacks carried out by Arab Islamic militias".
---
Massacre at baptism
In Burkina Faso on 18 May, Islamic terrorists attacked a baptismal ceremony, killing 15 Christians.
Violence attributed to al-Qaeda and Islamic State has left thousands dead in the West African nation in the past few years. More than a million people have been displaced and tens of thousands are near starvation.
---
Christian couple on death row acquitted
A Christian couple in Pakistan has been acquitted of blasphe-my after it was shown that the charges were based on false evidence.
On 3 June the Lahore High Court cleared Shafqat Emmanuel and his wife Shagufta Kausar, saving them from the death sentence. The innocent Punjabi couple have suffered over seven years in jail, on the basis of "adulterated evidence and manipulated testimonies of the prosecution witnesses", according to their attorney, Saif Ul Malook.
The lawyer told Morning Star News: "It came as a surprise to me, because the Court had been delaying the hearing for over six years on one pretext or the other. I believe that the hearing was expedited due to international pressure on the Pakistani government.
"An EU resolution recently expressed concern for Kausar and Emmanuel, stating: "The evidence on which the couple were convicted can be considered deeply flawed." Malook says "the couple was tortured into confessing the false blasphemy allegation".
However, the couple, Malook and the two judges who made the decision now fear for their lives as Islamic extremists have flooded social media with death threat.
---
Girl, 8, "Raped at school by lab technician"

An eight year old Christian girl was raped at school by a lab technician, but so far the police have failed to pursue her Muslim attacker.
The attack was reported by Bishop Yousaf Nadeem, leader of His Grace Churches International, who featured in the last issue of HEART. He told HEART that according to the police re-port and the victim's family members, the girl, Susan, was very quiet and traumatised when she came home from school on 22 June.
She told her mother that she had been raped by someone at school, but when the family went to the school, the Sajan Nagar Public Education Trust, Lahore, the headteachers denied it, threatening the girl not to tell her family anything, before dismissing them.
At the local police station, the family was ignored, but convinced their daughter had been raped, the family went to court to appeal against the school and police. Initially the judge would not agree to hear the case, but after protests from lawyers, the judge ordered the police to act, so on 2 July the police registered the case, but "gave favour" to the Muslim lab technician by not naming him in their report."Filing the case as rape by an unknown person is totally ridiculous and unjust", says Bishop Yousaf, who urges prayer for Susan, her family and other persecuted Pakistani Christians.
---
Bishop and pastors slaughtered by Muslim radicals
Islamic extremists target Ugandan Christians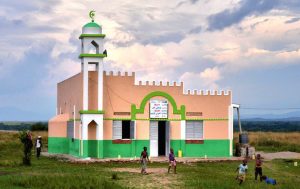 An extremist Muslim has confessed to the murder of a bishop in Uganda on 11 June. Bishop Francis Obo, senior leader of Mpingire Pentecostal Revival Church Ministries International in Odapako village, was killed by an Islamic mob as he walked home from a market with his wife.
The bishop's wife, Christine, told Morning Star News that one of the mob called her husband an "infidel" who causes Muslims to leave Islam. Later, one of two suspects arrested told the police that he didn't regret the murder because he did it for Allah.
The 70-year-old bishop oversaw 17 churches in the area.
Meanwhile, the Gatestone Institute reports that on 3 May, Pastor Thomas Chikooma was beheaded and his tongue cut out after taking part in a public debate about Islam and Christianity. Morning Star News also reports that, on 30 June, Hajat Habiiba Namuwaya was beaten and forced to drink poison by her Muslim father, for leaving Islam. She had put her faith in Christ after a miraculous healing.
On the same day, Islamic extremists in eastern Uganda set Pastor Isima Kimbugwe's home on fire and he was burned to death.
---
Kidnappings and murders continue unabated in Nigeria
With continued attacks on Christians in Nigeria, the charity Release International is demanding the government is called to account.Over 140 Christian children were kidnapped from Bethel Baptist Boarding School in Kaduna on 5 July. News agency AFP reports that this is the fourth mass school kidnapping
in Kaduna state since December. It's estimated that more Christians are kidnapped in Nigeria than any other country in the world.Paul Robinson, CEO of UK-based Release International, which supports persecuted Christians around the world, says: "This appalling failure by Nigeria to protect its Christian
citizens has to stop. The international community must compel Nigeria to effective action to protect its vulnerable Christian minority in the North against
attacks from extremists."
The Gatestone Institute reports that between January and April of this year alone, 1,470 Christians were hacked to death by Muslim Fulani herdsmen – an average of about 368 each month.