Police save – then jail – Christian family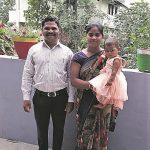 An Indian pastor and his family were taken into custody to rescue them from an attack by 300 Hindu extremists, but then detained after the mob made a false accusation of forcible conversion.
Morning Star News reports that police kept Pastor Manu Damor, 35, and his wife, Asha, in separate jails after the 4 April attack on a worship service in Rangwasa village in the state of Madhya Pradesh.  Asha was released on bail on 12 April but Manu was still imprisoned at the time of writing.
Pastor Damor had called the police for protection when the mob attacked the house where he was leading worship. One extremist had threatened to kill them all. The police arrived just in time to stop the violence.
---
US acknowledges genocide in Nigeria
More Christians killed in Nigeria in the last year than in the entire Middle East
The US Commission on International Religious Freedom has accused the Nigerian government of "apathy" and failing to protect Christians.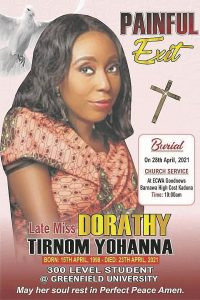 The USCIRF has released a report that calls the slaughter of Nigerian Christians "genocide". It warns of "Christian genocide" if Nigeria fails to stop Islamic terrorism against Christians by groups like Boko Haram and the Islamic State West Africa Province.
The report concludes that "more Christians have been killed for their faith in Nigeria in the last year than in the entire Middle East."
According to Morning Star News, Muslim Fulani herdsmen killed 12 Christians in Nasarawa State and three in Plateau State in late April; they also killed 33 Christians in one week in Benue State, including ten in a camp for displaced people on 26 April.
On 25 April, one Christian was killed and five were abducted during a Baptist worship service in Kaduna state. In the same state on 20 April, two Christian women were among five students killed in a raid on Greenfield University.
Barnabas Fund, a charity supporting persecuted Christians, is asking Christians to sign an open letter to Prime Minister Boris Johnson, asking him to raise the issue at the 2021 Commonwealth Heads of Government meeting in Rwanda in June.
---
Falsely accused Pakistani freed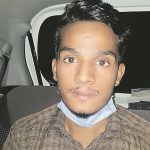 A Pakistani Christian imprisoned under blasphemy laws has been freed on bail after four years of detention.
Nabeel Masih was alleged to have liked and shared a Facebook post which "defamed and disrespected" the Kaaba in Mecca – a building at the centre of Islam's most sacred mosque. He was arrested in 2016, aged just 16.
The youngest Christian to be convicted under Pakistan's blasphemy laws, Nabeel was serving a ten-year sentence, until in March his lawyer persuaded a magistrate's court in Kasur that there was no evidence that the 'like' had been posted or created by Nabeel.
---
Biden recognises Armenian genocide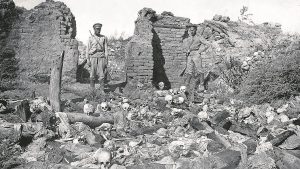 US President Joe Biden has officially recognised the Ottoman Empire's slaughter and deportation of Armenians, which began in 1915, as 'genocide'.
Hundreds of thousands died in the disaster, which continued until 1923 under the rule of the Republic of Turkey.
Previous Presidents have avoided the term for fear of offending Turkey, which vehemently denies the atrocity. Biden was fulfilling a campaign promise to acknowledge that the Ottoman policy was a deliberate attempt to eradicate Armenians.
As expected, Turkey completely rejected Mr Biden's announcement and Armenian prime minister Nikol Pashinyan praised it as "a powerful step towards the restoration of truth and historical justice".
---
MP charged for tweeting Bible verses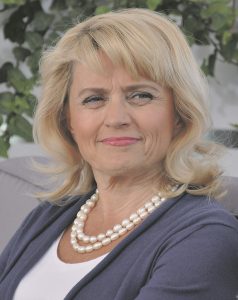 A Christian MP in Finland is facing a possible prison sentence of up to six years for quoting the Bible on social media.
Former government minister Päivi Räsänen is accused of 'hate speech' and has formally been charged. In 2019 she posted a picture of Romans 1:24-27 which describes homosexuality as "shameful" and questioned the Evangelical Lutheran Church's support of a gay pride event.
The politician said: "I will go to the court with a peaceful and brave mind, trusting that Finland is a constitutional state where the freedoms of speech and religion… are respected…  I do not apologise for the writings of the Apostle Paul."
She is being supported by religious freedom organisation ADF International. ADF's Executive Director Paul Coleman commented: "It is sobering that such cases are becoming all too common throughout Europe. If committed civil servants like Päivi Räsänen are criminally charged for voicing their deeply held beliefs, it creates a chilling effect for everyone's right to speak freely."
---
Social media star's beliefs censored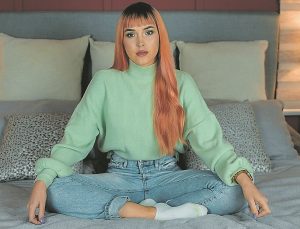 A Colombian social media star is appealing to her country's Constitutional Court after being ordered to take down a YouTube video in which she stated that marriage is between a man and a woman.
Erika 'Kika' Nieto, who has almost eight million YouTube followers, was responding to a viewer's question. She replied: "God created man and woman so that they could be with each other. I don't consider men being with men or women being with women to be good, but I tolerate that."
After an activist complained about the video, a national court ordered Nieto to delete it. She says: "Everyone should be free to share their beliefs in public… By speaking out, I hope to inspire more tolerance of different opinions."
She is being supported by faith-based human rights organisation ADF International.