Churches burnt by Muslim mobs yet police arrest Christians
Pakistan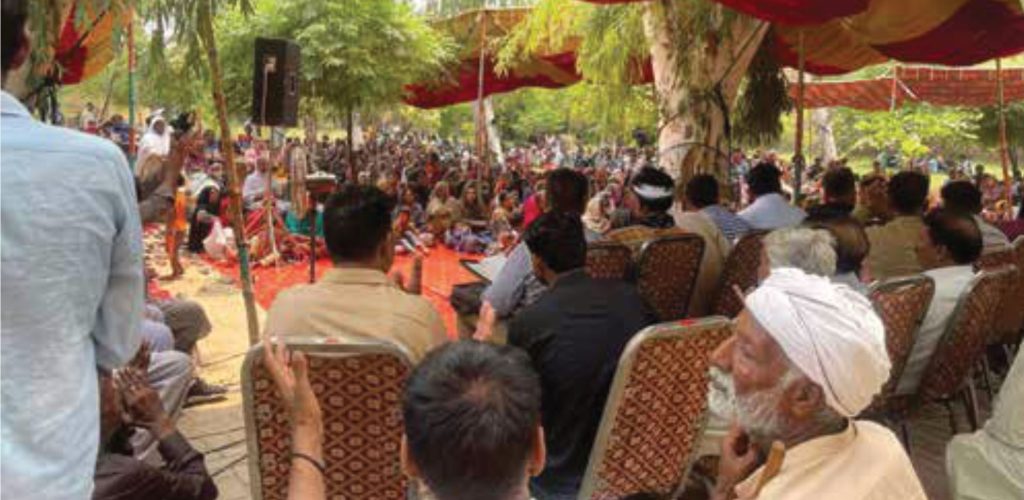 Christians who have objected to the burning of their churches by extremist Muslims have been arrested by police claiming a "foreign conspiracy".
Morning Star News reports that church leaders and human rights supporters in Pakistan are demanding an investigation into the anti-Christian rioting in Jaranwala in August, amid police claims of a Christian conspiracy to create religious conflict.
Churches were set on fire and homes and businesses ransacked while police stood by
Mobs incited by hard-line Islamist party Tehreek-e-Labbaik Pakistan (TLP) attacked the churches and homes of thousands of Christians in Jaranwala after two Christians were accused of blasphemy on 16 August. Many churches were set on fire and homes and businesses ransacked while police stood by.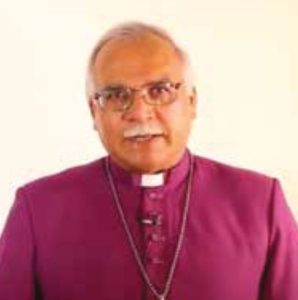 Church of Pakistan President Bishop Azad Marshall said the police's conspiracy claim was "ludicrous" and an attempt to "bury the facts… instead of investigating the underlying reasons of such attacks and addressing the root cause, ie misuse of the harsh blasphemy laws. The police are arresting and harassing innocent Christians and trying to cover up the truth behind the violent attacks in Jaranwala by blaming foreign intelligence."
The Bishop has filed a petition in the Lahore High Court for a judicial commission to investigate the attacks, the negligent police and the district administration officials.
Meanwhile, Christians are considering how to rebuild their homes and churches in the aftermath of the attacks. They have been forced to meet in the open air to worship. UK-based Release International says efforts are underway to provide emergency relief aid for the Christians driven from their homes.
---
Christian MP awaits verdict after 'hate speech' trial
Finland
The Bible has been on trial in Finland and the freedom to quote it is under threat
ADF International reports that the state has based a case against Christian politician Päivi Räsänen on the claim that quoting the Bible is "insulting".
Räsänen's interpretation of the Bible was "criminal"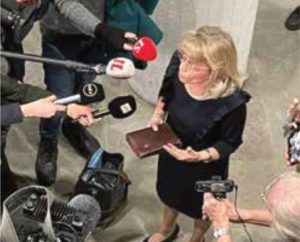 Räsänen, a former government minister, has been a target for liberals in the country ever since she quoted the Bible on homosexuality in a 2004 church pamphlet, and later expressed her biblical views in a tweet and a radio interview. Bishop Juhana Pohjola is also charged with "hate speech" for publishing the pamphlet Räsänen had written.
In the trial at the Helsinki Court of Appeal, Räsänen was charged with "agitation against a minority group", which in Finnish law comes under the "crime against humanity" section.
After the trial concluded, the MP said: "I'm hopeful that all these charges will be acquitted. It's a very important verdict for freedom of speech and religion in Finland, and also has consequences across Europe, but I'm hopeful for a good result."
Quoting the Bible is "insulting"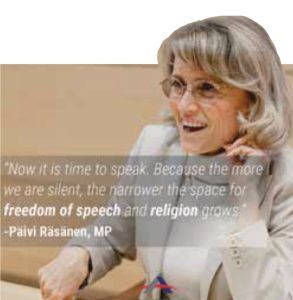 The prosecutor claimed that the Bible was not on trial, but Räsänen's interpretation of it, which was "criminal ". Nor did it matter if what she had written was "true", only that it was insulting.
Paul Coleman, Executive Director of ADF International who are defending Räsänen, said: "The gist of the State prosecutor's examination of Päivi was this: would she recant her beliefs? The answer was no – she will not deny the teachings of her faith…
"We will continue to stand with Päivi and await the decision of the court as to whether expressing biblical teaching is really a crime in Finland."
ADF submitted to the court that the use of the word "sin" in Räsänen's tweet – which the prosecutor had highlighted as "insulting" and therefore unlawful – was quoted directly from the Bible, and any judgement condemning its usage would directly condemn the Bible itself.
The verdict is expected by 30 November.
---
Church vandalised and congregation beaten
India
A mob attacked a church in Delhi during a Sunday service in August, breaking musical instruments and beating up the churchgoers.
According to The Christian Post, a Hindu nationalist mob was responsible and the women in the church said the men also attempted to remove their clothing.
The attackers later gathered outside a police station to prevent a complaint being filed.
---
Evangelist and other Christians assaulted
Uganda
An open-air outreach in eastern Uganda on 11 August was attacked by hard-line Muslims.
Morning Star News reports that the preacher was pulled down from the podium and beaten. Christians who tried to rescue him were injured as Muslims hit them with sticks, and the audio equipment and keyboard were vandalised.
The leader of the mob said: "We cannot allow you to preach in this town or come and mislead our people here. We are going to fight in the cause of Allah to kill all of you."
---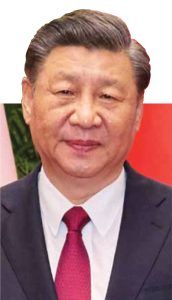 New laws tighten Communist grip on Church
China
China is cracking down on the Church with new measures that took effect on 1 September.
China's government is attempting to "suffocate" underground churches
The National Religious Affairs Administration aims to limit all religious activities to official venues only and remove religious symbols, such as crosses, from buildings. Places of religious activity can no longer be named after denominations or individuals, sermons must preach China's core values rather than religious doctrines and Christian internet teaching is censored.
Release International CEO Paul Robinson commented: "China is one of the worst oppressors of Christianity in the world and has just announced a tightening of the screws designed to eliminate the visible presence of Christianity in China."
Christian internet teaching is censored
The charity warns that China's government is attempting to "suffocate" underground churches and ensure official churches promote the Communist Party.