China; Christians forced to register on app before attending church
The Chinese Communist Party (CCP)'s latest crackdown on Christians takes the form of a new app that citizens must pre-register on before going to any religious service.
"You need to tell them who you are, where you live [and] your ID information"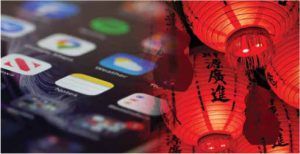 Todd Nettleton of persecution watchdog The Voice of the Martyrs told Faithwire: "This spring, in Henan province, they rolled out an app to get approval to go to any kind of religious service… You need to pre-register in order to go to a religious gathering, give the Chinese government all of your information, tell them who you are, where you live, your ID information, and so forth.
And even if Christians go through that process, they must be over 18 and can only attend a state-registered church, which is controlled by the CCP.
The app, called 'Smart Religion', applies to all religions. It is feared that it could be rolled out across the whole nation.
---
Malta
Ex-gay Christian on trial for converting to heterosexuality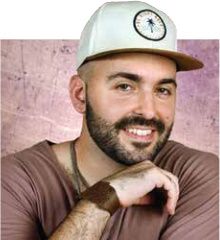 A Christian is being tried in Malta for sharing his experience of converting from homosexuality to heterosexuality.
Matthew Grech had his first appearance in court on 9 June, accused of "breaching the Affirmation of Sexual Orientation, Gender Identity and Gender Expression Act". He is also charged with promoting "conversion therapy".
"If convicted, he could be jailed for five months and fined between 1,000 and 5,000 euros"
Grech admits publicising his conversion to heterosexuality, but denies attempting "conversion therapy" on anyone. If convicted, he could be jailed for as much as five months and fined between 1,000 and 5,000 euros.
Christian Concern commented: "The outcome of this case will have ramifications for the ex-gay community, not just in Malta, but worldwide. It will also impact freedom of the press and anyone who wishes to publicly question and debate individuals leaving LGBT lifestyles, which activists describe as 'conversion practices'."
---
Nigeria
Over 160 Christians killed in Plateau State
Terrorists murdered over 160 Christians in Plateau State in Nigeria in June alone and 20 more were killed in Taraba State.
Morning Star News reports that Fulani attackers slaughtered over 150 Christians in the first three weeks of June, including a church pastor, and another 11 at the end of the month.
"Some of the victims were burnt alive in their houses"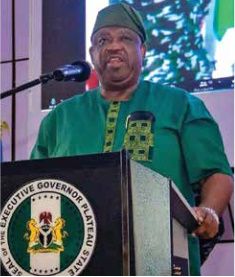 The pastor who died was Rev Nichodemus Kim of the Church of Christ in Nations (COCIN) in Gana Ropp, Barkin Ladi County on 10 June. After the first deaths, Plateau Governor Caleb Manasseh Mutfwang said: "Conservatively, in the last three weeks, we have buried not less than 150 people… And this is aside from not less than 30,000 people scattered in various Internally Displaced Persons (IDP) camps that we are having to deal with now."
The Muslim herdsmen attacked mainly Christian villages and destroyed many Christian homes and a church. An eyewitness said: "Some of the Christian victims were burnt alive in their houses as the herdsmen set fire to their houses."
Dalyop Solomon Mwantiri, coordinator of the Emancipation Centre for Crisis Victims in Nigeria (ECCV), said: "These attacks have become daily occurrences as the affected Christian communities have become targets for annihilation by the terrorists and Fulani bandits. Aside from these killings, crops on farms belonging to Christians are being destroyed, with the sole purpose of inflicting hardships and hunger on Christians."
---
UN
Report favours LGBT rights over religious freedom
A UN expert on sexual orientation and gender identity claims that "the exercise of freedom of religion or belief " should not be "incompatible with the equal enjoyment of human rights by LGBT persons", if countries are "paying attention to the voices and practices of inclusive communities".
Report "limits freedom of conscience and religious freedom, to avoid discrimination against the LGBT community"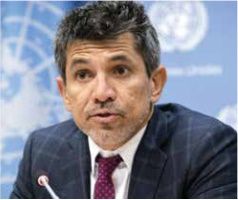 Presenting his report to the 53rd Session of the Human Rights Council, Victor Madrigal-Borloz, the UN's Independent Expert on sexual orientation and gender identity, said: "Discriminatory positions of prejudice are beyond the international legal protections of religious or other beliefs."
The Observatory on Intolerance & Discrimination concluded that Madrigal-Borloz's report, launched in June, effectively "proposes to limit freedom of conscience and religious freedom, to avoid discrimination against the LGBT community".
The National Council of Evangelicals of France (CNEF) released a statement outlining its concern about the report's implications for evangelicals, which was supported by the World Evangelical Alliance and the European Evangelical Alliance.
---
Pakistan
Government caves in to extremists' demand to worsen blasphemy laws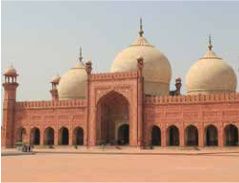 A Muslim extremist political party has succeeded in persuading Pakistan's government to allow blasphemy cases to be tried under anti-terrorism legislation.
According to Morning Star News, the agreement between the government and the extremists means that those accused of making derogatory remarks about Muhammad, the prophet of Islam, could be prosecuted for terrorism. It also aims to speed up blasphemy trials, giving less time for appeals.
The government is also setting up a 'Counter Blasphemy Wing' to remove 'blasphemous content' on the internet.
Those accused of making derogatory remarks about Islam's prophet could be prosecuted for terrorism
The concession does not bode well for Christians and other religious minorities who fall foul of the already harsh blasphemy regulations, and are often falsely accused. Associating blasphemy with terrorism is also likely to encourage fundamentalist vigilantes to attack people accused of blasphemy, as already often happens, whether or not the accused have been found guilty.
The agreement, which has yet to be ratified by Parliament, did not consult minorities or human rights groups.
---
USA
Biden administration downplays Nigerian genocide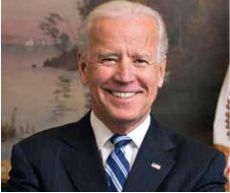 It is estimated that 90 per cent of all Christians killed for their faith are Nigerian, yet President Biden's government has – bafflingly – removed Nigeria from a critical persecution watchlist.
The American Center for Law & Justice, a religious freedom organisation, describes the ongoing deaths of Christians in Nigeria as genocide, and the ACLJ's Chief Counsel Jay Sekulow denounced the government's decision as "despicable."