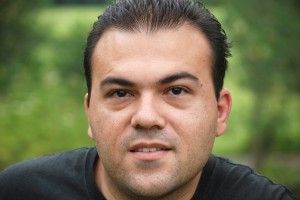 THE MOTHER OF JAILED PASTOR Saeed Abedini is believed to have escaped to America after receiving daily death threats in Iran – where her son is being held and tortured in prison for his faith.
Saeed's mother has been very active in highlighting the human rights abuses suffered by her unwell son who is being held in wretched conditions at Rajai Shahr Prison.
Postcard blitz of White House
Churches and individuals were invited to 'blitz' the White House with postcards as the November 24 deadline for the nuclear negotiations with Iran approached.
Pre-printed postcards could be signed and sent to President Obama, appealing to him not to forget Pastor Saeed, a US citizen. Postcards were available for purchase through Trinity Worldwide Reprographics.