Saeed Abedini, the 33 year-old US citizen held in prison in Iran for his faith, has still not had treatment for injuries sustained during prison beatings and has been told he needs surgery.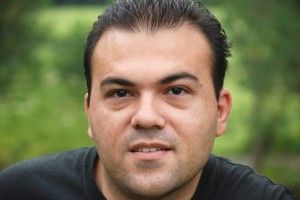 As reported in "Heart of Sussex"in October, the married father of two was arrested in July 2012 when in Iran to see family and finalise the board members for an orphanage he was building.
The prison doctor and nurse refused to treat him because, as a Christian, he was considered "unclean" and an infidel. Saeed's family in Tehran may visit Saeed on Mondays, but he is not permitted to make phone calls, cutting him off from his wife and two young children in the US.
His case has been taken up by Secretary of State John Kerry and the White House, while the ACLJ (American Centre for Law and Justice) campaign group has gathered 610,000 signatures in a petition for his release. The ACLJ is demanding that sanctions be imposed on Iran pending Saeed's  release.