by Charlynne M Boddie
"It is impossible for the Christian life to be boring or uneventful"
Knowing some of Charlynne's background, it was a privilege to read this book, for it brings you right into the intimate relationship between Charlynne and the Holy Spirit. We read their conversations and exchanges in prayer. We see how people are brought to faith, healed or delivered, consoled, counselled and edified through prophecy. 
Each situation is an opportunity to Charlynne.  She looks for God in every part of her life, and, listening to him, she follows what he says.  This leads her into a rich series of adventures, some great fun, some edge-of-your-seat perilous, yet there is always fruit; a miracle or a deepening of faith or greater learning.  Charlynne shares this learning throughout the book and there is a short series of questions after each section to provoke thought.
"His living Word is my lifeline"
Each adventure is related back to scripture: "His living Word is my lifeline", she says.
Seven sections take us through a series of Holy Spirit inspired events in seven countries.  "Adventures of the supernatural kind await every believer who chooses to obey the leading of the Holy Spirit," is her firm belief.  And her perspective:  "We are not human beings having a spiritual experience.  We are spirits having a human experience.
"There is SO much power in our testimonies of Jesus' wonder-working power in our lives!" says Charlynne.  Drawn from careful journalling of her experiences, and from a life schooled by the Spirit, this book is a wonderful way to witness the breadth, variety, sheer surprise and yes, wildness of the Holy Spirit at work within Charlynne's life.
"And rejoice I most certainly did do and shall continue to do until Jesus returns."
ISBN 978-0-9753392-1-3 Available from www.charlynne.com price £20 inc p&p.
Carole Woodiwis
Charlynne Boddie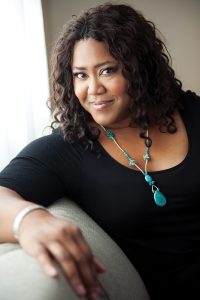 Charlynne Boddie is a missionary and evangelist from Denver, Colorado, whose extraordinary closeness to God resulting from a 'broken' life to God has led her into an extraordinarily varied career and a ministry of helping others realise their dreams, even in the quiet village she now lives in on the West Sussex coast.
Her website says, "God has enabled her to fulfill her dreams of being a magazine editor; President of Women in Film; a federal spokesperson; a White House lead media officer; having the opportunity to minister to Oprah Winfrey; having her own TV show in Hollywood; becoming an author/motivational speaker and becoming a minister that travels the world for Jesus. She is always encouraging others to consider what dreams lie within them that have yet to be fulfilled."
She now lives entirely by faith and teaches courses to churches and groups on ministering and hearing the voice of God. The editor of this paper says she is one of those who found the course her church group did with Charlynne life-changing.
BOOK SIGNING EVENT WITH REV. CHARLYNNE BODDIE
Come meet Selsey Author Rev. Charlynne Boddie at the signing event for her new book titled,
"NO APPOINTMENTS NECESSARY:
Adventures From A Missionary Road Less Traveled."
A former Hollywood TV host and film critic turned Christian minister, Charlynne has done assignments for three US Presidents and shares with readers, in her latest book, some of her most colourful and miraculous adventures from around the globe.
WHERE:
The Riviera Restaurant, 4 New Parade, High Street, Selsey PO20 0QA
WHEN:
Saturday, 3 December 2016 from 10 am onwards
CONTACT INFO:
WWW.CHARLYNNE.COM