MASSIVE HUNGER CRISIS IN EAST AFRICA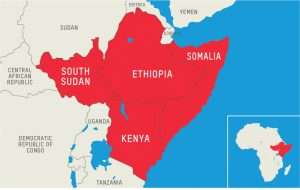 A Christian Aid report has warned that so far the international response to a growing famine in East Africa has been "hugely inadequate".
In a report titled 'Ripping off the Band Aid', the charity says that hunger has "more than doubled in one year."
"The aid system is but a sticking plaster"
Food insecurity in Kenya has risen from 2.1 million people in 2021 to 4.1 million this year, while in Ethiopia the crisis has quadrupled – from 5.2 million to 20 million. Yet the UN reports that in Ethiopia and South Sudan, funding for food supplies has fallen.
Christian Aid's global humanitarian manager, Mbaraka Fazal, told Premier News: "In a world where there is enough food for everyone it is a moral outrage that people are dying of hunger… We must accept the aid system is but a sticking plaster that is not fit to respond to the ever-increasing scale of emerging crises."
---
BATTLE OVER ROE V WADE HOTS UP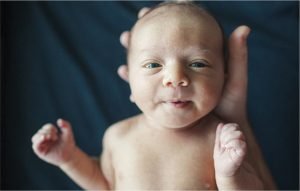 The political fightback by pro-abortionists in the USA after the Supreme Court overturned the infamous Roe v Wade decision has intensified, reports the American Centre for Law and Justice (ACLJ).
The ACLJ's Executive Director, Jordan Sekulow, says, "Pro-life centres are being firebombed…the radical Left is trying to make Roe permanent in every state" and "Congress is trying to pass its own blatantly unconstitutional abortion bill that would effectively overrule the Supreme Court, eviscerate pro-life laws nationwide, and make Roe permanent. Some state and federal courts have already blocked abortion bans."
New York state has essentially made it legal to abort a baby at any stage of pregnancy, right up to birth, and has even removed legal protections for babies born alive after failed abortions.
Other states are trying to follow suit. California and Maryland are trying to pass bills that could allow infanticide by preventing investigations when a born-alive child dies up to 28 days after being born.
New York state has made it legal to abort up to birth
In contrast, a recent poll has found that three-quarters of Americans support public funding of pro-life pregnancy centres, despite politicians and pro-abortion organisations denouncing their work.
The Christian Post reports that a CRC Research poll in August showed that 74 per cent of those surveyed support public funding after learning about the centres' services.
---
CHILE VOTERS REJECT RIGHT TO ABORTION
The people of Chile have voted against a new Constitution that would have legalised a raft of left-wing policies including making abortion a 'right'.
A majority of 62 per cent voted against the Constitution in the mandatory referendum in September. Even though the proposed Constitution would have enshrined rights to housing, education, retirement benefits, internet, free legal advice, sanitation and more, voters realised that it also promoted transgender ideology and granted rights to animals and the environment, as well as promoting abortion.
---
TEACHER JAILED IN TRANSGENDER ROW
The plight of an Irish Christian teacher jailed after refusing to use transgender pronouns has been highlighted in the national media.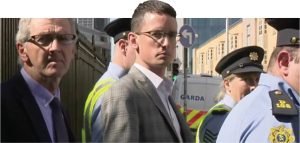 As the Daily Mail reported, Enoch Burke was arrested in September for breaching a court order not to teach at or attend his Westmeath school, and was sent to Mountjoy prison in Dublin for contempt of court.
Christian news agency LifeSiteNews reports that Mr Burke refused to comply with an injunction preventing him from attending his workplace, in protest at being placed on leave for refusing to call a transitioning boy 'a girl' and not using the pronoun 'they'. Wilson's Hospital secondary school in Multyfarnham, Co Westmeath – a Church of Ireland school – sought law enforcement help to remove him when he kept turning up at the school.
Mr Burke told the court he was upholding the biological reality of male and female and that "my religious beliefs are not misconduct". He said: "Transgenderism is against my Christian belief. It is contrary to the Scriptures, contrary to the ethos of the Church of Ireland and of my school… I love my school, with its motto Res Non Verba, 'actions not words', but I am here today because I said I would not call a boy a girl."
It was unclear how long his jail term would last.
In contrast, a Christian teacher suspended for refusing to use transgender pronouns was awarded $95,000 (£82,482) in a religious freedom lawsuit in Kansas, USA, in August. Pamela Ricard sued the Geary County School District after she was suspended from her school in April 2021. Ricard said the school's policy on pronouns violated her religious rights.
---
US-FUNDED RESEARCH MAY HAVE CAUSED COVID
As we have previously reported, the 'lab leak' theory for the origin of Covid-19 has gained serious credibility and there have been various accusations of a cover-up.
Now atop professor working for the leading medical journal The Lancet says he is "pretty convinced it came out of US lab biotechnology" that was being carried out in China, with US funding.
According to Current Affairs magazine, Prof Jeffrey Sachs, the Chair of the Lancet's Covid-19 Commission, believes that dangerous virus research is happening without any public accountability.
Writing in the Proceedings of the National Academy of Sciences, Prof Sachs has called for an independent inquiry into the virus's origins, and says there is strong evidence that the US National Institutes of Health and many scientists have been preventing investigations into the possibility that US-supported research may have caused the global pandemic.
The theory that 'gain of function' virus research was being carried out in China's BS4 (Bio-Safety 4 –the highest level of bio-research security) lab in Wuhan was advanced in early 2020 by a scientist, but the video was removed.