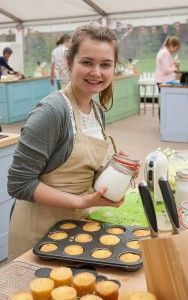 A 17-year-old contestant in the popular Great British Bake Off TV show has said she is not ashamed of being a Christian as it is "such good news".
In an interview for the Christian Today website, Martha Collison, the youngest baker in this year's show, said it is "the most amazing thing" to be able to rely on God in difficult times.   "The church is a lovely place to grow up as it's so supportive, and full of friends and family."
She grew up in a Christian home, becoming a Christian when she was seven. Her father is an elder at their Ascot church where she helps with the children's work. Martha made it to round seven of the contest, but it was the sweetness of her sunny personality, not just the sweetness and lightness of her cakes, which made an impact on viewers.