FEEL FREE to talk about Jesus on the streets of Manchester but whatever you say, do not mention 'morality'.
That is the alleged view of Cllr Pat Karney, spokesman for Manchester City Council and lead member for the city centre, who said police would target noisy preachers and no one should mention sexual orientation which is 'not proper at all' when speaking in public.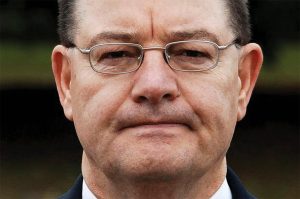 "Preachers do have a right to be out on the streets but I do not think it right if they are talking about morality," he told a local newspaper. "They also sometimes appear in large groups making lots of noise, or have very loud PA systems. They're perfectly entitled to talk about Jesus and the word of God, but not to make anyone feel insecure or threatened."
The legal basis of his views has been challenged by the Christian Institute (CI) which has asked Cllr Karney to give the legal argument for the controls he is putting on freedom of speech. The CI added that legal action could be taken if Cllr Karney does not give a proper response.
A letter from the CI read: "The Christian Institute has long supported the rights of street preachers and has funded several legal cases where local authorities or the police have unlawfully interfered with those rights."