Prayer and the Ukraine crisis
Ukraine's new interim president is a Christian who warned his countrymen about  "dangerous signs of separatism" before the Russians annexed Crimea, according to a Mission Network News report.
"We just really have to lift this matter up in prayer," said Alexander Turchinov, deputy chairman of Ukraine's "Motherland" party. "Ukraine is a very unique country, and a lot of places have very strategic interests in it."
His words were prophetic, but there has been a minimum of bloodshed after the initial sniper attacks which sparked the popular uprising and led to the flight of former President Yanukovich.
Meanwhile Sergei Gladishko of the Slavic Gospel Association posted an open letter of gratitude from Ukrainian believers to everyone who had interceded in prayer for their country:  "We are very thankful to God for leading us through a difficult political situation. Alexander Turchinov is a good Christian man. He belongs to one of the largest Baptist churches in Kiev. We are praying, and [we] ask you to pray with us that God will grant wisdom to our brother and to the other elected officials to head the country."
Mr Gladishko also asked for prayer for Kiev's first mayoral election in two years on May 25.  "We are trusting that God will grant us an honest and worthy president, new government, and new mayor."
While initially it appeared that both sides of the conflict were keen not to appear to be anti-semitic, the London Jewish News reported that certain attacks on Jews and synagogues had been orchestrated by Moscow.
North Korea orders murder of 33 church planters
THIRTY-THREE NORTH KOREANS, accused of plotting against the government, have been issued death warrants, reports South Korean newspaper Chosun Ilbo. They are charged with attempting to overthrow the regime by setting up 500 underground churches.
The newspaper said they were working with Kim Jung-wook, a South Korean arrested by North Korean authorities in October on suspicion of trying to establish underground churches. The executions will take place in a secret location administered by the State Security Department.
Source: Christian Today
BIBLE MUSEUM THE SIZE OF SEVEN FOOTBALL PITCHES
A "MUSEUM OF THE BIBLE" will open in Washington DC in 2017 and will be the size of seven football pitches. Spread over 400,000 square feet, the museum will display 40,000 ancient biblical texts and artefacts and will include one of the largest private collections of the Dead Sea Scrolls, including Torah scrolls that survived the Holocaust.
Source: Breaking Christian News
AUSTRALIA'S 4TH NATIONAL DAY OF PRAYER AND FASTING
Australian Christians invited the world to join them on their historic fourth National Day of Prayer and Fasting.  A live webcast linked churches and individuals across the world to the Prayer Service in Parliament House, Canberra held on Sunday 2 March.  Chairman Pastor Matt Prater quoted 2 Chronicles 7:14 and urged Christians to pray for revival and a renewal of sexual purity not only in Australia, but around the world.
Quarter of a million pro-lifers march in Peru
Highlighting Peru's officially recognised Day of the Unborn Child, artists, sportsmen, TV personalities, politicians, clergymen and musicians posed for photos endorsing the country's March for Life. 
More than 250,000 turned out in Lima alone on 22 March, more than double that of last year's event.  Although it broke the Latin American record as the biggest pro-life demonstration ever, the mainstream media barely reported it.
With thousands more participating in five cities, including 50,000 in Piura, Peruvians from all over the country got out to the streets to demonstrate their support for the pro-life cause.
(Photo via LifeSiteNews.com)
Source: Breaking Christian News
IT'S ALL PHARAOH'S FAULT: EGYPTIAN WANTS TO SUE ISRAEL FOR PLAGUE DAMAGES
A columnist for Egypt's "Al-Yawm Al-Sabi" daily newspaper, Ahmad al-Gamal, has proposed that Egypt sue numerous countries—including Israel—for damages inflicted over the past few thousand years.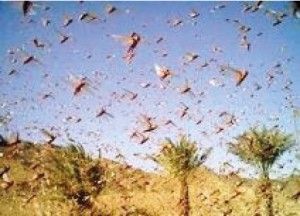 Mr al-Gamal wrote, "We want compensation for the [ten] plagues that were inflicted upon [us] as a result of the curses that the Jews' ancient forefathers [cast] upon our ancient forefathers, who did not deserve to pay for the mistake that Egypt's ruler at the time, Pharaoh as the Torah calls him, committed."
Source: Breaking Christian News (Photo via Jamaica Observer)