Scottish independence and Commonwealth Games highlighted at CRE
SCOTLAND'S own "ideal church show" attracted 1,600 people just before the start of a dramatic year for the nation.
The Christian Resources Exhibition Scotland (CRE) was held just before Christmas in Edinburgh.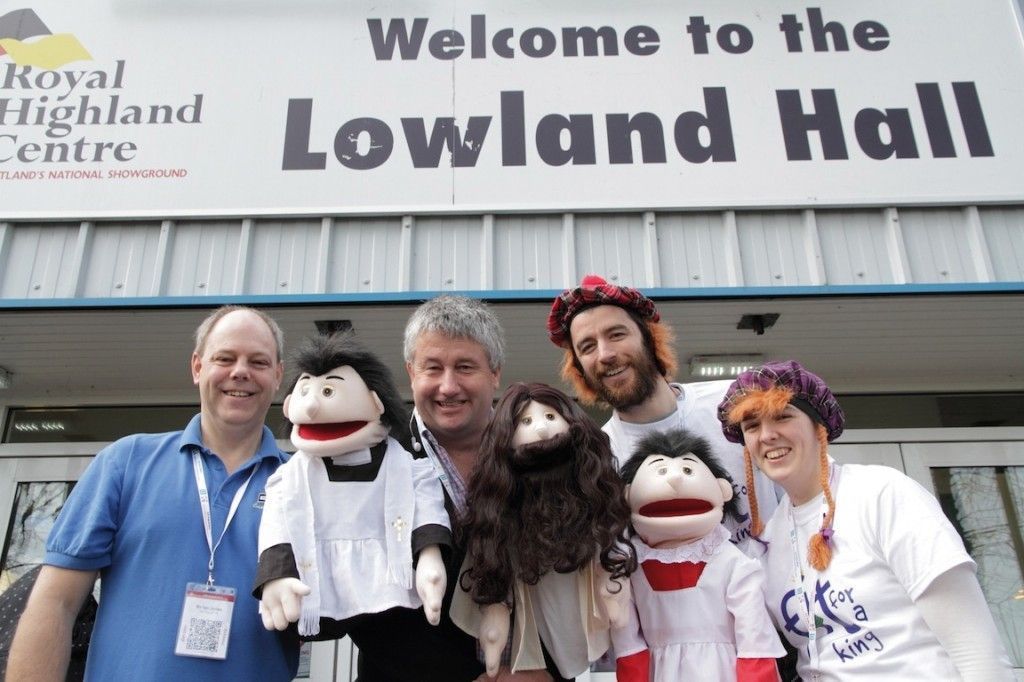 Panel of experts
Initially, there were fears that CRE might be snowed in. "We prayed an awful lot against that," said Event Organiser Bill Allen, "and I'm very happy to say we had really good weather."
Visitors packed out a seminar on "Scotland's Future", which examined biblical values in the context of this autumn's referendum on Scottish independence.
Scottish Bible Society chief Elaine Duncan led a panel of experts from the world of politics, business and the public sector to provide their viewpoint. Then the debate was open to the floor.
With the Commonwealth Games coming to Scotland this summer, CRE dedicated a zone to outreach agency More than Gold, supported by the Scottish Bible Society. More than Gold are equipping Scottish churches to engage in mission during the Games.
CRE was held as stand-alone trade show north of the border for the first time in six years, and the first under Bible Society ownership.
According to Bill, nearly 30 different church groupings were involved in CRE. They represented a wide range of traditions, from Roman Catholic to Scottish Episcopal.
While CRE made attempts to cross the denominational boundaries, planners also ensured it was a strongly indigenous event. "There were quite a few exhibitors who were Scottish based," said Bill.
"There was just a great atmosphere in the place… For people who visit, they get to see every aspect of what we like to call 'the ideal church show'."
Scottish talent
When he asked visitors, who stayed four hours on average, if they'd enjoyed the event, most of their responses were "exceptional" and "better than expected". However, he felt the exhibition could have attracted more, but said it had not affected the exhibitors: "All the exhibitors are asking us to come back again," said Bill.
Bill also admitted that he'd like to improve the next event, due to take place in two years' time, by increasing the number of artists' performances:
"I think there's some great Scottish talent that we got to know too late in the day to host them. I'd also like to think the visitor numbers would be higher, as well."
Clive Price