THE ARCHBISHOP of Canterbury, the Most Rev Justin Welby and famous writer C S Lewis are among subjects covered in the recently announced shortlist for the Christian Book Awards 2014.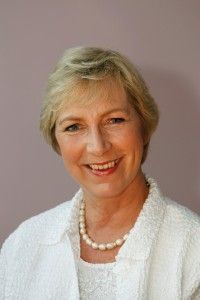 They represent themes for just two of the books lined up for the public vote in the Speaking Volumes Christian Book Awards, run by the Christian Book Promotion Trust. People are invited to vote on shortlisted titles, chosen by a panel of experts, before 31 March.
Votes can be cast at www.christianbookawards.org. Every vote receives a free ticket to the International Christian Resources Exhibition at Sandown Park, Esher, Surrey, where the awards will be made by BBC presenter Pam Rhodes on 13 May.
Every two years, Speaking Volumes runs an award for the Christian books that are most accessible to a wide readership and would best help readers have a better understanding of Christianity. The winning author receives a £1,000 cash prize.
Clive Price
This year's shortlisted titles are:
Adults:
"C S Lewis – A Life"
by Alister McGrath (Hodder Faith);
"Why?" by Sharon Dirckx (IVP);
"John Bunyan, The People's Pilgrim"
by Peter Morden (CWR);
"Justin Welby: The Road To Canterbury" by Andrew Atherstone (DLT);
"The Story Of The Holy Land"
by Peter Walker (Lion).
Children:
"Noah's Ark" by Katherine Sully (QED);
"Topz Secret Stories: One Too Many For Benny"
by Alexa Tewkesbury (CWR);
"Professor Bumblebrain's Bonkers Book On Parables"
by Andy Robb (CWR);
"The Easter Story"
by Katherine Sully (QED);
"The Story Of Christmas" by Mary Joslin & Alida Massari (Lion Children's)