Israel – butt of a sick joke
By Charles Gardner
Confusion reigns as facts are lost in a fog of fiction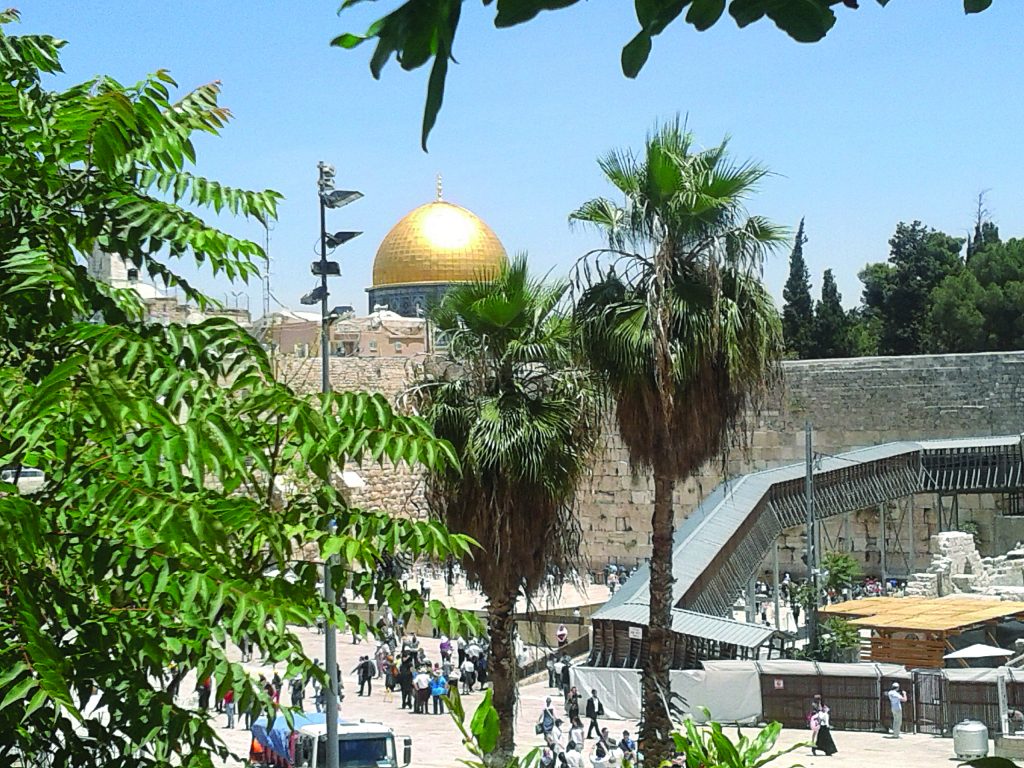 There is a tired old joke among journalists about never letting the facts get in the way of a good story. But it is meant to be a joke, not reality.
However, it would seem that media, educational and political circles are now taking it seriously, effectively adopting this line as their modus operandi.
As a result, many of our great institutions have become a sick joke – I am thinking particularly of the United Nations – and the British Parliament, for example, is totally confused over what it is supposed to believe about Israel.
First, Britain backed a UN resolution1 effectively denying historic Jewish links to much of the Holy Land including the Temple Mount and Western Wall – Judaism's holiest site. This in spite of the wealth of biblical and archaeological evidence supporting Jewish ties with Jerusalem going back some 3,500 years while Islam, which now claims these holy places for itself, only came on the scene in the 7th century AD.
More confusion followed when the British House of Commons opened a travelling UNESCO (United Nations Educational, Scientific and Cultural Organization) exhibition on Judaism's 3,500-year ties to the Holy Land.2 (Apparently the original exhibition title referred to Israel, but this was changed out of political correctness).
So, just two days before Christmas, the British Government did not believe Israel had such historic ties to this much-contested land. But hosting this exhibition would suggest they do.
And the muddle worsened in February when the UK Parliament passed a motion condemning further Israeli 'settlements' in the so-called 'occupied' West Bank as "contrary to international law"3, thus ignoring historic – and legal – documents, and contradicting the very exhibition they had agreed to host.
The San Remo agreement of 1920 confirmed Britain in its role (as outlined in the Balfour Declaration of 1917) to facilitate the immigration of Jews to the land including Judea and Samaria (the West Bank). As February's Parliamentary vote was unanimous, one has to ask if any of our MPs are aware of the documents – never mind the biblical and archaeological evidence, and the exhibition itself.
Amazingly, it is the settlement issue that is seen by most politicians as the main barrier to peace (despite the murderous threats against Israel from Iran and its proxies) when the facts tell quite another story.
The truth is that Israel does not illegally occupy any territory. A 1920 League of Nations law, agreed at San Remo on the Italian Riviera and still in force, gives Israel the legal right to Judea, Samaria, East Jerusalem and Gaza.
And I repeat, both San Remo and Balfour charged Britain with the duty to facilitate Jewish immigration and settlement in the territory which then included Transjordan (now Jordan). The San Remo resolution has never been abrogated – in fact the legitimacy of Syria, Lebanon, Iraq and Jordan also derive from the same international agreement.4
As I have said before, Britain is plagued by moral confusion, partly through the ineffectiveness of the church which once led the nation in terms of influence and authority.
In striking contrast, the Balfour Declaration of 100 years ago was agreed by David Lloyd George's ten-strong War Cabinet mostly made up of evangelical (ie Bible-believing) Christians.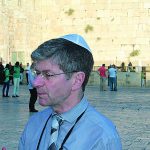 This 130-word letter to Britain's Jewish leaders, signed by Foreign Secretary Lord Arthur Balfour, reflected a broad understanding that Gentile Christians were called to assist wherever they could in Jewish restoration – and so it promised that the government would do all in its power to facilitate a return to their ancient land after some 1,800 years of dispersion.
So it was that a brief letter became the basis for British rule of the territory, subsequently confirmed by the League of Nations (the UN's predecessor) until such time as the Jews were ready for independence.
In a lecture at London's City Temple, Jerusalem-based Canadian Rev Dr David Schmidt said he was convinced that, far from being an embarrassing relic of the British Empire responsible for the current regional conflict, as many claim, the Balfour Declaration was part of God's plan and Israel's destiny, as foretold by the Old Testament prophets.
Balfour himself was steeped in the Bible from his Scottish Presbyterian childhood, believing that Christian civilisation owed an immeasurable debt to Judaism.
Also in the cabinet was Jan Christiaan Smuts, a future South African Prime Minister whose early life was filled with Bible teaching and who predicted that, in generations to come, a great Jewish state would arise once more.
For full article on Dr Schmidt's lecture, see The Magnificent Ten at www.heartpublications.co.uk
The historical background to the Balfour Declaration appeared in an article in the Feb-Mar issue of HEART and can be read at www.heartpublications.co.uk. To receive a copy by post, send £2.50 to Heart Publications (address on page 2)
References
1     UN Resolution 2334, December 23 2016
2     Jewish News, February 21 2017
3     British MPs demand immediate freeze on Israeli settlements, Middle East Eye, February 9 2017
4     Much of my information for this article is sourced from Christian Friends of Israel's David Soakell in his Watching over Zion newsletter of February 23 2016
Deadliest month
The killing of five Israelis by Palestinian terrorists made January the deadliest month in the country since June 2016, according to the Shin Bet security service. Four of the victims died when a man drove his truck into a crowd of soldiers. A total of 100 attacks were recorded in the month. In Paris, meanwhile, a Jewish man had his finger sawn off after he and his brother were abducted and beaten by several men shouting anti-Semitic slogans.
Single state solution
US President Donald Trump said he would support a single state (in Israel) if it led to peace, dropping the long-held American stance that the establishment of an independent Palestinian state was the only viable solution to the conflict. His comment was made at a joint press conference with Israeli PM Benjamin Netanyahu.
Bomb threats
Jewish centres across the United States have been hit by a wave of bomb threats while the Jewish Museums in both London and Sydney have been similarly affected. With anti-Semitism on the rise in America, there is speculation that this could lead to a flood of immigration to Israel.
Terror in Egypt
Hundreds of Christians have fled Egypt's North Sinai province after a three-week terror spree in which seven believers were killed by ISIS. And among the co-authors of a manifesto behind the worldwide women's strike known as Day without a Woman is convicted Palestinian terrorist Rasmea Yousef Odeh.