If you went down to the Bedfordshire woods in August… you'd have been in for some foot-stomping Christian music.
Around 1,000 people from all backgrounds gathered to hear Christian artists at the KingStock Music Festival held in the wooded acres of Moggerhanger Park, Bedfordshire.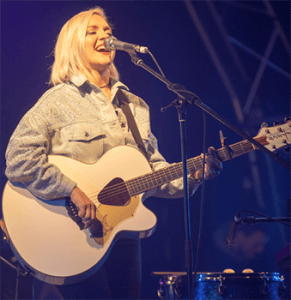 UK artists, both established and up and coming, performed a diverse mix of music, from beatboxing and rap to Gospel and folk over the weekend of 10-12 August, including Philippa Hanna, Daughters of Davis, Zion and Flight Brigade.
A popular new addition to this year's festival was an open-mic stage, available to anyone who wanted to perform, along with an art tent and glitter face painting.
James Stevens, Managing Director of Heaven Sent Creativity, who runs KingStock, is looking forward to next year's tenth anniversary festival.
With thanks to Jodie Houghton