THE FIRST Egyptian citizen to change his legal religious identity from 'Muslim' to 'Christian' faces losing his prison appeal because he is not allowed to travel to court.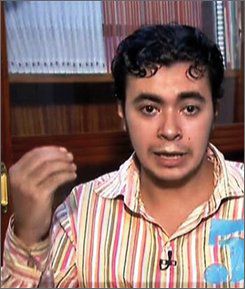 Bishoy Armeya Boulos, formerly known as Mohammed Hegazy, was arrested for filming sectarian demonstrations without approval in Minya, in December last year, 2014. He spent six months in custody before a local court gave him a five year jail term.
His appeal was due on November 16 but authorities have not given him permission to travel from Tora Prison in Cairo to the court appeal in Upper Egypt's Minya governate. He could lose the appeal by default.
Egypt is the 22nd worst country in the world in its treatment of Christians, according to the charity Open Doors. Muslims who convert to Christianity face harsh penalties under sharia law, although the authorities assist those who wish to convert to Islam.
It has been reported that Hegazy's father wants to kill his son, 'with my own hands'. Hegazy publicly responded, telling his father, "I love you so much because you are my dad and because Jesus taught me to love".
Chris Eyte