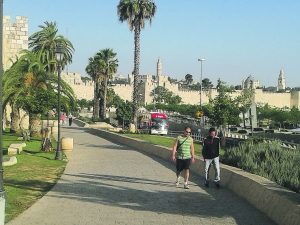 Which side of the fence are you on?
by Charles Gardner
After re-telling the remarkable story of how a number of Hitler's henchmen came to faith in Christ through the brave witness of a US Army chaplain in a Prophecy Today article (see Nazis Forgiven! at www.prophecytoday.uk), I knew I couldn't leave it at that.
It was only fair to point out that the man behind the Reformation, and indeed the Lutheran movement through which most of these men heard the gospel, was himself partly responsible for the Holocaust.
"Martin Luther would very probably sit in my place in the defendants' dock today"
Exasperated by his failure to win Jews to a reformed version of the Christianity which had persecuted them for centuries, Martin Luther spent his last years furiously denouncing them, even calling for the burning of synagogues and their banishment from Germany.1
So the Nazis, though themselves strongly influenced by atheism and the occult, were thus able to use Luther – widely regarded as the father of a united Germany – to trap the churches into their web of deceit and destruction.
Julius Streicher, one of the most notorious Jew-baiters, cited Luther's book 'The Jews and their Lies' as part of his defence at the post-Holocaust Nuremberg Trials, declaring: "Dr Martin Luther would very probably sit in my place in the defendants' dock today if this book had been taken into consideration by the prosecution."2the man behind the Reformation, and indeed the Lutheran movement through which most of these men heard the gospel, was himself partly responsible for the Holocaust.
As Holocaust authority Dr Susanna Kokkonen has pointed out, 'theological' persecution of the Jews dates from the early Church Fathers who sought to break away from the faith's Hebraic roots.
But the Apostle Paul had warned that this would lead to spiritual death. For when the early Roman Christians showed signs of moving in this direction, he scolded: "You do not support the root; the root supports you." (Romans 11:18)
Today's Church is clearly divided between those who love the Jews and those conforming to the world's pattern, involving a new kind of anti-Semitism which targets the state of Israel as illegitimate, abusive and corrupt.
In truth, the prophet Ezekiel's vision of a valley of dry bones (Ezekiel 37) has found fulfilment in a nation arising from the ashes of the concentration camps. That nation is now a major player on the world stage, in fulfilment of many other Old Testament prophecies.
Unfortunately, the devil seemed to know more about biblical prophecy than many preachers, and did his damnedest to prevent this happening – hence the Holocaust.
And yet many continue to maintain that the modern Jewish state has no connection to biblical Israel, which is now somehow replaced by the Church. But God is looking for "one new man" – both Jew and Gentile – reconciled both to God and each other (Ephesians 2:14-18).
Germany came in for severe judgment for their merciless treatment of the Jews. This was certainly the view of Mother Basilea Schlink who witnessed the terrible bombardment and destruction of Darmstadt on 11 September 1944. Recognising the hand of God in Germany's destruction, she founded the Evangelical Sisterhood of Mary, which has since grown into a global mission of love and intercession for the Jewish people.
Thus out of the ashes of Darmstadt, appreciation and understanding of Israel has taken root in the Church. But there is much still to be done if we are to see a more widespread example of the 'one new man' already present in many Israeli Messianic congregations, where Arab and Jew worship together in harmony.
Today's Church is clearly divided between those who love the Jews and those conforming to the world's pattern
But Church, or denominational, tradition often blurs our vision, whereas the unadulterated Word of God gives us a clear view. This is notably evident in Iran, where the underground Church has grown to at least one million people, risking their lives in a country where conversion from Islam is forbidden.
With little or no church tradition to blur their vision, their theology is thus gleaned from the book which tells them how precious the Jewish people are to God. And this explains why Iranian believers now have a special love for those deemed by the ayatollahs to be their enemies.
Is there a connection between Iran's revival and their love for Israel? Well, Anglican clergyman and author Rev Simon Ponsonby has said: "If we turn our affections on the Jewish people, we'll see more of God's blessings on the Church."3
It is undoubtedly true that an enlightened attitude towards the Jews from the Puritans onward led to a revived Church under John Wesley and others in the 18th and 19th centuries. Do we want life or death in the Church? Choose life, and re-connect with the Jewish roots of the Christian faith.
Sources:
1'Peace in Jerusalem', Charles Gardner, olivepresspublisher.com p156-9, & 'The Dark Legacy of Martin Luther', Frederick Wright, KDF Chesed Publishing, p56
2'The Dark Legacy of Martin Luther', p72
3'Peace in Jerusalem', p159. See also Genesis 12:3
---
Britain backs Israel
The British government has made a commitment to oppose a United Nations permanent agenda item singling out Israel for condemnation over human rights in a move welcomed by Christians United for Israel.
The irony of the UN's obsession with Israel's 'misdemeanours' is that Jewish contribution to its creation and founding charter is engraved on a monument opposite its New York headquarters, where the words of Isaiah are quoted, thus: "They shall beat their swords into ploughshares, and their spears into pruning hooks: nation shall not lift up sword against nation, neither shall they learn war any more."
Meanwhile the International Criminal Court is to investigate Israel for war crimes, a decision slammed by Israeli PM Benjamin Netanyahu as "undiluted anti-Semitism and the height of hypocrisy" in light of brutal human rights violations in many other countries. And the Conservative Friends of Israel parliamentary group said this 'dangerous' investigation could potentially result in claims against Britain and its armed forces.
---
Biden decried
Prominent Arab political analysts and commentators have decried the Biden administration for appearing to follow the failed Obama policy of antagonising Arab allies, while appeasing their Iranian and Islamist enemies.
---
Oil spill terror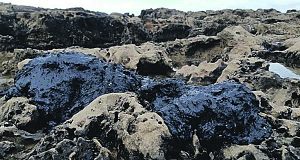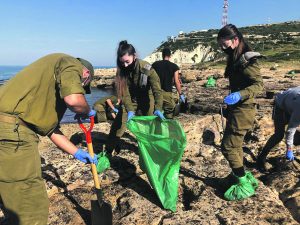 An environmental disaster caused by an oil spill off the coast of Israel and Lebanon is found to have been an intentional act of terrorism by Iran, according to a report from Bible teacher Amir Tsarfati in his Behold Israel news source.
---
Articles and books by Charles Gardner
Other recent articles by Charles Gardner, which can be found at www.heartpublications.co.uk, cover topical issues, including Iran and the state of the Church.
Charles is also now editor-in-chief of Prophecy Today at www.prophecytoday.uk as well as a regular contributor to Israel Today at www.israeltoday.co.il
His new book, 'King of the Jews', is available from Christian Publications International or Eden Books. He is also author of 'A Nation Reborn' (CPI), 'Israel the Chosen' (Amazon) and 'Peace in Jerusalem' (olivepresspublisher.com and Eden), all available from Amazon.
---
Iranians are friends
A deposed ayatollah has risked a Zoom call with an Israeli reporter in which he declared that ordinary Iranians have no problem with the Jewish state. Abdol-Hamid Masoumi-Tehrani said: "Understand that Iranians and Jews have a long history of friendship."
---
'Robbed' by referee!
North Korea's hatred for Israel is apparently not a battle over ideologies as something much more fundamental – football!
According to Israeli journalist Boaz Arad, it goes back to the 1966 World Cup when, as underdogs, the Koreans advanced to the quarter-finals and were on the brink of causing a major upset after taking a 3-0 lead over highly-rated Portugal when star player Eusebio struck back with four straight goals and Jose Augusto sealed a 5-3 win.
Their pride bruised, the Koreans felt they had been robbed of victory by the referee, the late Menachem Ashkenazi from Israel!
---
BBC under fire
The BBC has come under fresh fire for hosting a debate on whether Jews should still be considered an 'ethnic minority', with the UK's Campaign Against Anti-Semitism describing it as 'outrageous'.
In hosting the discussion on BBC2's Politics Live show, Jo Coburn, himself Jewish, suggested that because many Jews had succeeded in reaching high office, they no longer needed to be seen as requiring recognition in the same way as others.
Britain's 250,000 Jews suffer nearly four times as many hate crimes per capita as other religious groups
But, argued the CAA, this was a question the corporation would never presume to ask of any other minority community. The fact is that Britain's 250,000 Jews suffer nearly four times as many hate crimes per capita as other religious groups.
Journalist Melanie Phillips immediately penned an article entitled: "Are Jews an ethnic minority? Is the BBC a broadcaster?"
The BBC has meanwhile apologised for claiming that Israel was responsible for vaccinating Palestinians. In admitting its mistake, the corporation has conceded that it is, in fact, the responsibility of the Palestinian Authority.
---
Kosovo threatened
Kosovo has been warned that it could be barred from joining the European Union if it goes ahead with plans to open an embassy in Jerusalem, having already become the first Muslim-majority country to recognise the city as Israel's capital.
A group of 14 MPs and peers addressed the annual lobby for Israel organised by Christian Friends of Israel and the Zionist Federation on 3 March. This year's topic was the UK's extensive record of voting for UN resolutions that condemn Israel