Made for each other
Some species have special arrangements which enable each to survive
A co-operative relationship between two living organisms is known as 'symbiosis'. 
It's rather like the relationship between a computer and its software — each is dependent on the other, and useless alone, so both had to be designed with the other in mind.
Evolutionists claim that symbiosis in the living world is the result of 'co-evolution'. But could two organisms which are designed to live together and depend upon each other for survival really have evolved gradually?
Yucca plants and their special moths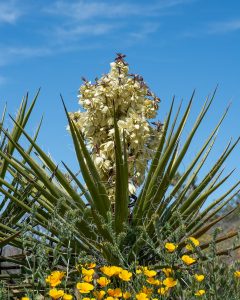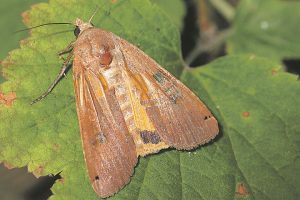 Yucca plants grow wild in Central America, and can only be naturally pollinated by one kind of moth — the Pronuba moth. In turn this moth also depends upon the yucca plant for its own survival.
The yucca flowers once a year, and at exactly the same time the moths break out of cocoons and crawl out of the ground. The females gather pollen from a yucca plant, then fly to another plant, where they deposit the pollen and lay their eggs.
The caterpillars hatch, and eat the seeds — but not all of them, otherwise there would be no yucca plants!  Somehow, the moths know exactly when the plants begin to flower, otherwise they would have no food and the plants would have no seeds.
Fig trees and their special wasps
Fig trees rely on one particular wasp for pollination, and fig wasps rely on fig trees to complete their life cycle. A fig is really an inside-out flower, and pollinating wasps enter through a narrow passage.
Somehow, the moths know exactly when the plants begin to flower, otherwise they would have no food and the plants would have no seeds
There are two types of fig: edible, and inedible 'caprifigs'. Female wasps enter caprifigs, where they find flower parts specially shaped to hold their eggs.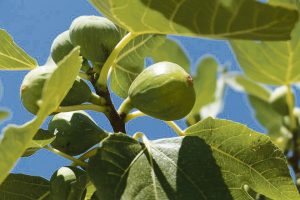 The wasps die, but the eggs hatch into male and female wasps, which mate. The wingless males dig tunnels to allow the females to escape, taking pollen with them. Then the males die, while the females fly away to pollinate figs on another tree.
Evolutionists were shocked to discover the fossil of a fig wasp in "115-million-year-old" rocks, because, according to their dating, this was 65 million years before fig trees appeared! According to Science Daily (5 December 2013) this presents "a baffling puzzle to researchers." There is clearly something wrong with the evolutionists' dating methods, as well as their 'co-evolution' theory.
Goby fish and their short-sighted shrimp roommates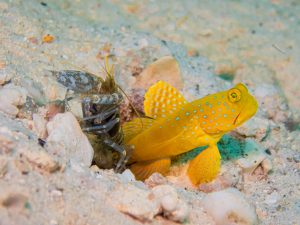 Goby fish and snapping shrimps need each other to survive. Shrimps have poor eyesight, so they make a burrow and share it with a goby, which acts as its "eyes."
When alarmed, the goby flicks the shrimp with its tail, and they both head for safety in their burrow. This special relationship benefits both: the shrimp gets a warning of approaching danger, and the goby gets a safe place to lay its eggs. Neither can survive without the other, but for this relationship to work, the reproductive systems of both goby and shrimp are synchronised so that shrimp and goby are born at the same time, ready to pair up.
These, and many similar examples, point to purposeful design, not an evolutionary process. We believe the Creator God of the Bible is their designer.