A TIDAL WAVE OF CHALLENGES has hit some of the UK's best-known and loved broadcasters this autumn.
But the broadcasters have rallied and have vowed to carry on bringing the Christian good news to the nation.
Premier Radio fights to survive
Premier Christian Radio, which has been broadcasting since 1994, finds its very existence challenged in its 20th year as it faces a race against time to find £1 million by December 20 – or the radio station will be taken off the airwaves.
Peter Kerridge, Chief Executive, met the national transmission provider last summer to discuss renewing the radio station's licence. However, it was stated that the rate was increasing because of an increase in demand for radio licences.
Under the heading, "Don't allow Premier Christian Radio to go silent", the station has now launched a petition and a campaign to raise the extra funds.
Peter Kerridge called it a 'defining moment' for proclaiming the Gospel across the UK via Premier.
He said: "I am confident that the battle we now face is a battle against the forces of darkness that would love nothing more than to silence our Christian voice.
"I, for one, am unwilling to give up this ground. I will fight to the bitter end to ensure the hope and love of Jesus is reaching into homes across our nation, as I am sure you are, too."
Revelation TV 'horrified' over funding allegations
Revelation TV has had to fight allegations over misuse of funds.  The Chairman of the Revelation Foundation, Gordon Pettie, who joined the channel's founder, Howard Conder, soon after its birth, said he was 'horrified' by the claims.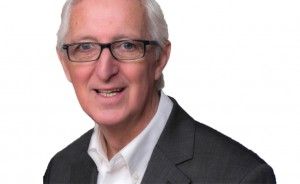 Gordon Pettie said the Charity Commission first told Revelation in May about a viewer complaint, asking for some financial information and to meet with the board of trustees.  "We offered them a number of dates and they didn't take it up, then they asked if they could look at our accounts and we said yes, they're available for inspection, and again they didn't come back and ask to look at them," he said.
"Then the first we heard from them was on September 8 when they wrote to us and said they were starting an investigation of the Revelation Foundation. They issued a press release which absolutely horrifies us, and says they are investigating 'potential significant loss of charitable funds, trustee benefits, conflicts of interest and connected party transactions'."
"We are cooperating fully and all the trustees have offered to meet the Commission to assist them in every way they can."
Pettie said that the trustees are "amazed" at the way the Commission has handled the case so far.  "Our response was to be horrified that they have begun an investigation without telling us, and we're amazed that we supplied all the information in May and they never came back to us or asked a single question since then," he said.
Gordon maintains that the Foundation is confident of its integrity, and that the allegations made against it are unfounded.  "I wouldn't say we're worried, but we are concerned for the proclamation of the Gospel. That's what we're about – we're not in the business to make money, but to teach the Gospel and a lot of people have written in and expressed their support because they believe in our integrity," he said.
And Revelation's viewers, no doubt aware of the sacrifices that the Conders and Petties made in keeping the channel going (the Conders remortgaged their home to start the channel), have been 'wonderful' Gordon says, in their support and encouragement. "Our struggle is nothing compared with what many Christians in different parts of the world are facing on a daily basis. Even so we recognise that we are in a battle and the going is getting tougher. We press on knowing that the God we serve will give us the grace and the enabling to do what he has called us to do."
Wendy Alec goes it alone at God TV
God TV has also endured unwelcome publicity after CEO and founder Rory Alec left his wife Wendy for another woman after 20 years of marriage. God TV released a statement on October 2 which also said Wendy, who co-founded the popular TV network seen by millions worldwide, would now be sole CEO.
Wendy made a heartfelt broadcast from Jerusalem in which she said Rory considered his marriage to be over and he wanted a new life away from ministry.
Wendy said: "I don't know what the outcome will be but I know this with all my heart … I've got absolute trust in my Father God.  He is beautiful and he is always good.  I have absolute faith in incredible restoration and incredible restitution in our lives ahead."
Canon Andrew White, the Vicar of Baghdad, who appeared alongside Wendy to support her in the very difficult broadcast, said God was still going to do great things through the TV network. He added: "God is going to cause revival to come and that's why the devil doesn't like it and he will try and stop it and destroy it, but the work of God has not finished.  It has only just begun."
Bill Johnson, senior pastor of Bethel Church in Redding, California, also said the Alecs were 'in a place of real need right now'.
American TBN to launch in UK
Galloping over the horizon in what many consider to be the last reel of human history, comes America's TBN (Trinity Broadcasting Network) which will start broadcasting on Freeview's channel 65 on 5 January.
It has prepared new, state of the art studios in Willesden, London, and is able to finance the huge monthly bill of £750,000 required for its Freeview channel. "It's the biggest single investment by a Christian ministry in UK broadcasting," says its principal adviser, businessman Graham Lacey.  Speaking exclusively to HEART, he explained how TBN has already forged a 'special relationship' with UCB (United Christian Broadcasters) because UCB has been helping TBN tailor its programmes for the British market.  Mr Lacey, who is also an adviser to UCB, praised UCB's willingness to help the American newcomers.
Fully aware of how TBN may be perceived in Britain, due to the flamboyant lifestyle of its founders, the Crouch family, TBN UK has been helped by UCB to adapt to British 'cultural sensitivities'.
Therefore each Sunday TBN will broadcast services from an HTB church and other broadcasters familiar to British audiences will be seen on the new channel, such as preachers Joyce Meyer, Joseph Prince and Hillsong music.
Graham Lacey maintains that TBN's terms of broadcasting will reassure viewers who may be dubious about it, as the Freeview rules are that 50% of the output must come from the UK.  Therefore he and Eon Shoeman, the Director of Content, recruited from TBN South Africa for his experience of 'quality family viewing' have visited British regional cities including Belfast, Edinburgh, Cardiff, Manchester and Birmingham to meet with local evangelical and charismatic leaders to invite them to contribute to TBN.
Five leaders have accepted the invitation, so viewers will see regional representation. "It will raise their profile in their communities and help with church planting," says Graham.  He admits that this is important in addressing TBN's slightly outlandish and un-British image. "We aim to balance cherished contributors already on Christian TV with homegrown contributors. There are different sensitivities here so it is NOT classic American TV."
So is there a Christian media crisis?   Probably not, because the men and women who have already sacrificed a lot to start Christian broadcasting in Britain are determined to carry on valiantly.