Revisiting the outstanding David Watson
The Writings of David Watson
Book reviews always tend to be about new books, hot off the press.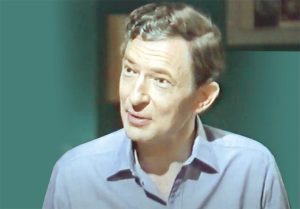 But I decided to take a few days away from work and reflect on the Lord and his work. Searching my bookshelves for inspiration, I selected 'David Watson, a Portrait By His Friends', and two of David Watson's books: 'You Are My God', and 'Fear No Evil' (his diary of his final year with cancer).
For those of us who lived in the UK through the 70's and early 80's, David Watson was very much the man of the moment as far as the Church was concerned. He demonstrated real faith as he took a near redundant Anglican church in York and transformed it into a landmark church attended by as many as 700 people.
The congregation then moved to an even larger venue, St Michael's, by York Minister and saw as many as 2,000 congregating. As well as a being a Church of England pastor and skilled preacher, David had an evangelist's heart and innovated with drama, dance, music and living in community, as he sought to communicate the Gospel.
He demonstrated real faith as he took a near redundant Anglican church in York and transformed it into a landmark church attended by as many as 700, later 2,000
His ministry extended to university missions and then festivals (he did not call them crusades or missions) in city centres around the UK, and to other parts of the world.
Suddenly in the prime of his ministry, he was diagnosed with cancer. The doctors gave him at best a year to live.
Thousands prayed. His mentor, John Wimber, flew from the States to pray with him for his healing. Thirteen months later he was dead. The books tell us: "On the Friday evening, 17 February 1984, he said to his wife Anne, 'I'm very tired; let's go home'. She was in no doubt what he meant. She went to bed leaving her mother to stay with him, but praying that God would wake her up to be with him before he died. She woke at midnight. He died 15 minutes later."
The books about David that I re-read were about his life, his work, his love for the Master and his sickness. David was a skilled writer. If you have never read any of his writings, I suggest you start with one of his two autobiographies, 'You are My God', and 'Fear No Evil' (his diary of his final year with cancer). They are all still available on the internet or order them from a Christian bookshop. David Watson was the man of the moment in the 1970s and 80s
---
The man who put a million children into families
As Many as The Stars
By Robert Glover OBE with Theodore Brun
Hodder and Stoughton
Occasionally I come across a book whose story needs shouting from the rooftops. This is such a book.
It tells of how one man and his family transformed the lives of hundreds of thousands of children in South-east Asia in obedience to one prophetic 'word' from God.
"I sense you are going to be a father to as many children as there are stars in the sky"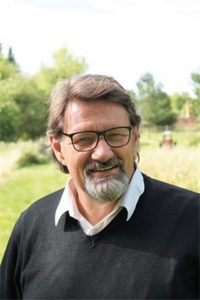 Ever since Robert Glover befriended a boy from Hong Kong who came to his Norfolk school, the Chinese people had been on his heart. He had also read the stories of the great saints who went to China, such as Hudson Taylor.
After he married, he and his wife had six children and Robert made his career in social work in the UK and then on the island of Guernsey. One day a visiting pastor from the New Frontiers alliance of churches came to speak at Robert's church in Guernsey. As the visitor prayed for people at the end of a service, he came up to Robert and declared: "I sense you are going to be a father to as many children as there are stars in the sky".
After the service Robert and his wife talked about this. They already had six children and didn't want any more! Could he have been talking about the youth work in their church? But there weren't many young people on Guernsey!
I don't want to spoil the story for you. But let me tell you that there came a time when Robert moved with his wife and SIX children to Shanghai. Robert never hid his Christian faith but persuaded the Chinese government that placing orphans in families was better than let[1]ting them languish in institutions.
Moreover, he managed to persuade the British and Chinese governments to agree to fund the programme, which expanded from one city to one state, then all over China. Other South-east Asia countries became interested and the programme moved on to Thailand, Cambodia, and Vietnam. I really became excited when I read that North Korea approached him to introduce his scheme there.
In October 2018, a Pan-Asia family placement conference was held in Shanghai, marking 20 years since Robert Glover's programme began. One of the speakers, Professor Qu of the Beijing Bureau of Statistics, declared: "Today in China, 85 per cent of the children in care are living in families".
Robert reminds readers that when he started there was not even a word in Chinese for 'family-based care'. The Professor also said that, at an educated guess, the number of children moved from institutions to family care – all because of one man's vision and passion – would be more than one million children. The prophecy from all those years ago when Robert was prayed for in his Guernsey church had been fulfilled.
The book does not have an ending as the work isn't over. Robert tells us at the end of the book: "Our goal, our passion is to help hundreds of thousands more children across Asia to find their place in a family".
The work of Robert Glover and his charity Care for Children has been recognised by the Queen, who awarded him an OBE for his work among children. It is time for the Church to be shouting from the rooftops what God can do through a family who are obedient to his vision and calling.
---
An important book for our time
Ruler of Kings – Towards a Christian Vision of Government
By Joseph Boot
Wilberforce Publications
ISBN 978-1-9161211-3-3
It is confession time! I speedread this book and was disappointed with it. If like me, sometimes, when you pick up a book, you are looking for one that 'does not engage the brain too much', and is a 'feel-good' bed-time read, you will be disappointed with it.
A few days later I sat down and started to read through it again. My attitude to it totally changed. This is an important book for our time. It grapples with what a Christian vision of civil government should really look like.
Here is the challenge of the book: What should a Christian proposal for social order be? Get ready for some serious study!
"Humanism has been the dominant cultural driving force… in modern Western civilisation"
Joseph Boot (usually known as Joe) is the founding pastor of Westminster Chapel in Toronto and founder of the Ezra Institute for Contemporary Christianity. He paints a picture of a world where the 'cult of the (so called) expert' rules.
He quotes Thomas Sowell: "Intellectuals have seen themselves not simply as an elite – but as an anointed elite with a mission to lead others … towards better lives". Joe Boot explains that we have allowed these 'experts' to encroach on cultural and social issues where they don't belong. Quoting H Evan Runner, he writes: "The Western world has rapidly become post-Christianity pagan… humanism has been the dominant cultural driving force… in modern Western civilisation."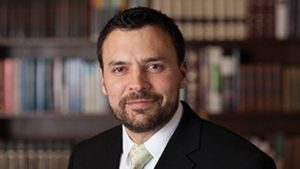 The author reminds us there must be a Christian response and it must be biblically rooted. While I was reading the book, the results of the French presidential election were coming through. The author writes about Western democracies, including France, where "the absolute sovereignty of the people or state is confessional and practical atheism".
He contrasts it to the situation in the UK (and Canada) where "the Head of State swears an oath, under the absolute sovereignty of Christ the King, to uphold the law and Gospel of Christ, and to defend that faith once for all delivered to the saints". We might not always see that in the UK, but it is the foundation of our country.
Is it possible to have a distinctly Christian view of politics, the book asks? A resounding 'yes' is the response.
Where does wisdom come from? Joe Boot reminds us the Bible tells us: "The fear of the Lord is the beginning of knowledge". (Proverbs 1:7, 2:6).
He shows it is God who gave wisdom to his servant Joseph, in the time of the Pharaohs. The same was true for Solomon and Daniel. Men's ideas come and go but the Word of the Lord stands for ever, and in Christ all the treasures of wisdom and knowledge are his. (Colossians 2:3).
Joe Boot concludes with this reminder: "It is surely time for the Church with its prophetic voice and for all God's people in the public sphere to remind all power and authority that Jesus Christ is Lord".
---
A WARNING ABOUT ISRAEL'S FUTURE
Exploring the End Times and Interceding for Israel
By Rosamund Weissman
Fresh Olive Press
There has never been a more important time in human history than right now to understand the relevance of biblical prophecies concerning what we call 'the end times'. This book sets out to help readers comprehend what lies ahead for Israel, and the world – and sets the scene for 'the time of Jacob's trouble', as anticipated in the Old Testament.
To understand the end times, we have to understand Israel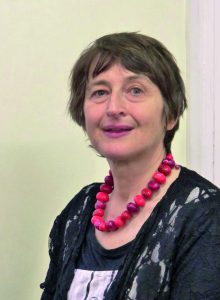 Rosamund Weissman is a Jewish Christian. She grew up attending a Reformed synagogue and came to faith in Christ while a law student at Nottingham University. Now married with three sons and a grandson, she brings an understanding of the end times particularly from her deep understanding of the Old Testament and Israeli society.
Rosamund believes that to understand the end times we have to understand Israel. To her Israel is the key.
She tells readers they cannot understand the magnitude of what is ahead for Israel, without considering the country's past and present suffering. The book declares: "The future 'times of Jacob's troubles' will be worse than anything that has gone before".
A glance at the chapter headings show some of the important subjects tacked in the book: the 70-week prophecy of Daniel, the invasion of Israel, Armageddon, the statue in Nebuchadnezzar's dream, eschatology in the Psalms, God's judgement, the Millennium.
For many, the Bible, especially the Old Testament is full of mysteries. I wonder how many of us know that each letter of the Hebrew alphabet has a numerical value?
Rosamund Weissman explains that Jewish scholars have a fascination with numbers and applies this knowledge to the biblical understanding of what a day, a week, Daniel's 70 weeks and the 1000-year millennial reign really mean in Scripture.
There is so much more in the book. For instance, Rosamund explains why she believes a third temple will be built, and how it will come into being.
Above all Rosamund wants to encourage Christians to pray for Israel as we enter the end times. She reminds us that Isaiah says the duty of a watchman is to watch and pray, and not slack. In biblical times, if a watchman was slack, the entire city was at risk. She challenges her readers: "Let us prepare ourselves for the task of watching, by growing in understanding of the fast approaching time of trouble ahead for Israel".
Reading and studying this book will certainly help you to do that.
Rosamund Weissman: Israel is the key to understanding the end times
---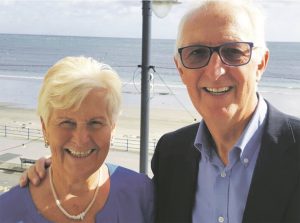 Gordon, along with his wife Lorna, is part of the leadership team of Revelation TV, a 24/7 Christian television station that broadcasts in the UK on Sky 581 and Freesat TV 692, and throughout the world via the Roku Box and Apple TV. Gordon's passion is writing and he is the author of eight books.