A Wycliffe Bible translator was hacked to death in a recent attack in Cameroon, where women's ears have also been cut off with machetes.
On 25 August, a group of suspected Fulani militants attacked the village of Wum. Six people died, including local Bible translator Angus Fung. His wife survived but her hand was cut off.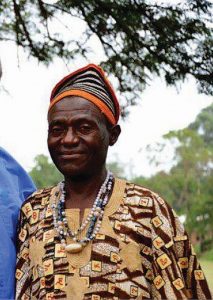 Mr Fung had for years worked with Wycliffe on a New Testament in the Aghem language, which was published in 2016. It is likely that the motive for this attack was more political than religious, but it has struck fear into the hearts of Christians in northern Cameroon.
In a separate incident, Islamic extremists cut off the ears of women in a raid on a mainly Christian town, also in the north of the country, on 29 July. At least three Christian women lost an ear in this way after being snatched from their homes during the night. The extremist group, Boko Haram, is well-known for targeting women and children. It was they who infamously kidnapped 276 mainly Christian schoolgirls from Chibok in Nigeria in April 2014.