BEAR GRYLLS prayed with US President Barack Obama during an episode of his survival show, 'Running wild with Bear Grylls' for the NBC TV channel.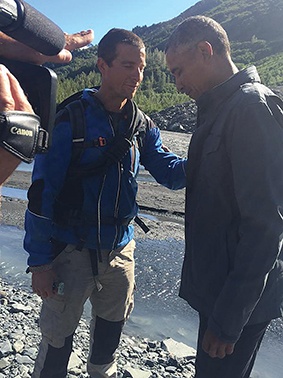 The British adventurer, a committed Christian, posted a photo of himself on September 2 praying for the President on his Twitter account with a verse from 1 Corinthians 13:7: 'Love always protects, always trusts, always hopes, always perseveres'.
The President was in Alaska for three days to voice concerns about climate change when he agreed to meet Bear. Afterwards the President, via the White House account on Instagram, said: 'Glad this is the only Bear I met in the park'.
President Obama also feasted on salmon cooked by Bear during the episode which had already been nibbled at by a bear in the wild.