"I'm not Defender of Faith!" – King Charles
While still Prince of Wales, the heir to the throne insisted that he has been widely misunderstood over a past statement about wishing to be "Defender of faith".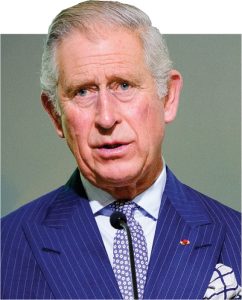 At the time many assumed he did not wish to prioritise Christianity in this important vow to be made at his future coronation and it seems the then Prince has endured years of patiently replying to concerned letters from his Christian subjects over this thorny topic.
HRH (as he was until 8 September 2022) was still replying to letters on the topic until recently. A letter sent on his behalf this August to a HEART reader declared that the idea that he was not going to prioritise Christianity was "an irritating misapprehension caused by a TV interview some 15 years ago." The letter said that Charles was "troubled" at the misunderstanding.
And as far back as 2015, the then Prince of Wales attempted to clear up the speculation over his views by telling the BBC: "I said I would rather be seen as 'Defender of Faith', all those years ago, because, as I tried to describe, I mind about the inclusion of other people's faiths and their freedom to worship in this country. And it's always seemed to me that, while at the same time being Defender of The Faith, you can also be protector of faiths."
He had only intended to follow the Queen in her desire "not to defend Anglicanism to the exclusion of other religions. Instead, the Church has a duty to protect the free practice of all faiths in this country… You have to come from your own Christian standpoint – in the case I have as Defender of the Faith – and ensuring that other people's faiths can also be practised."
Ade Omooba, co-founder of Christian Concern, reported HRH's spirited defence when Rev Omooba tackled him at an audience. "He took 15 minutes to explain what he really meant," Omooba told a conference in 2016.
The matter was cleared up as soon as his mother had died and he was pronounced King on 8 September. In an oath supporting the Church of Scotland, Charles referred to himself as "Defender of the Faith" and declared that he would, "by the grace of God… faithfully promise and swear that I should inviolably maintain and preserve the settlement of the true Protestant religion as established by the laws made in Scotland…"
And at the moment of his official accession, Charles affirmed his constitutional responsibility as "Defender of THE Faith", not "Defender of Faith".