Bola Tinubu won Nigeria's presidential election on 1 March, continuing the dominance of the ruling party.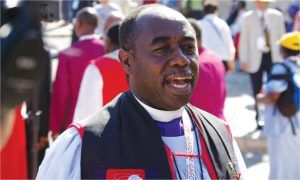 That may be bad news for Nigeria's Christians, who were hoping for change. Release International (RI) had warned: "Ongoing internal security is the number one issue… Over the past two decades Christians in the north of the country and across its central belt have faced horrific, violent persecution at the hands of Islamist militia groups."
The 70-year-old former Lagos governor received 37 per cent of the vote, but turnout was only 27 per cent – one of the lowest since the end of military rule in 1999.
Archbishop Benjamin Kwashi told RI: "Christians are going to leave this country… in droves. Christians are going to run to anywhere in the world but Nigeria. They will not wait for the persecution that will happen", and RI believes none of the presidential candidates were convincing on security issues.
Meanwhile, Christian Solidarity International reports that 26 women and two infants were kidnapped from a church in Katsina state on 15 January. Terrorists demanded a 50 million naira ransom. When Islamic militants again attacked on 17 February, all the remaining Christians fled. Repeated attacks in the region are believed by some to be an attempt to eradicate the minority Christians in the state.
---
Sunday worship halted by official
A local government official stopped a worship service at a church in Sumatra in February.
Wawan Kurniawan, head of the Rukun Tetangga area of Rajabasa Jaya village, entered the Tabernacle of David Christian Church and demanded the congregation stop their service.
About ten local residents joined in. Morning Star News reports that one of the mob held the pastor by the throat, choking him, so the congregation dispersed.
Wawan later claimed the church had no permit. The church applied for a permit in 2014, but officials did not respond.
The Open Doors' 2023 World Watch List says: "In some regions of Indonesia, non-traditional churches struggle to get permission for church buildings, with the authorities often ignoring their paperwork".
---
Isis prisoner play tours churches
A play based on the true story of a Christian aid worker imprisoned by Isis in Sudan is being performed at churches across the UK.
Based on the book 'Imprisoned with Isis: Faith in the Face of Evil', the multi-media production, 'If Prison Walls Could Speak', tells the story of Petr Jasek, imprisoned in 2015 for aiding the persecuted Church in Sudan. Featuring testimonies of God's love in the midst of persecution, it featured at the 2022 Keswick Convention.
Pastor Andy Rees of CityGates Church in Norwich, which hosted the play on 1 March, told Network Norwich: "It is a very powerful piece which gives us perspective on what it actually means to be persecuted for your faith. It has a really superb production quality and I think it is a must see for any Christian."
---
40 kids rescued from terrorists
Ugandan police have reportedly rescued 40 Christian children kidnapped by a Muslim man pretending to work for a Christian charity.
Morning Star News reports that a man is believed to have attracted children aged 5 to 16 to a hotel by falsely promising them an education. It is thought the plan was to kidnap them and sell them on to a terrorist group.
The pastor of the church the children attended contacted the police when he heard about the incident, and police rushed to the scene and recovered the children on 2 February.
---
Kidnapped Christians freed
Six Christian men who were kidnapped in Libya in February have been freed.
The Egyptian men were travelling to work in Libya when they were attacked. Egypt's foreign ministry said the men had been held at a detention centre for migrants that is controlled by militia groups, and confirmed their release.
Premier reports that a Libyan militia group had demanded a ransom, and some local media said the men's families had paid about £2,600 for each of the hostages.
---
Pastor released from prison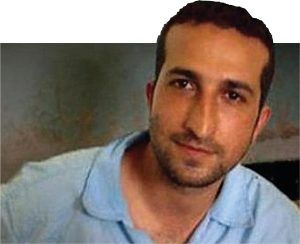 Pastor Yousef Nadarkhani was one of three Christian converts set free from prison in February as part of a general amnesty for 10,000 inmates. The move marked the anniversary of Iran's 1979 Islamic revolution.
"Their pardon hardly addresses the suffering that they endured"
Nadarkhani came to international attention in 2010 when he was sentenced to death for converting from Islam. This was later reduced to a prison sentence and then he was released in 2012.
However, in 2016 he was arrested again and sentenced to ten years for his work with house churches. In 2020 his sentence was reduced to six years, and now he is free again.
A Middle East Concern spokesperson told Morning Star News: "Their pardon hardly addresses the injustice of the original sentencing and suffering that the men and their families endured. But we are glad for their sakes that they are free and with their families again."
---
Lord Alton remembers martyrs
by Chris Eyte
"Do you reject Christ?"
It was a stark choice given by the Isis jihadist to the West African man kneeling meekly on the Libyan beach. He was a Ghanaian, not Egyptian like his friends who were also kneeling beside him in orange boiler suits.
"Their God is my God."
With those words, Matthew Ayariga was beheaded and his martyred soul went to Jesus Christ, alongside the 20 other men who prayed simply, "Lord Jesus Christ", as they too were executed by Isis for their faith.
His martyred soul went to Jesus Christ
The story of the 21 martyrs who died on February 15 2015 must never be forgotten, says Lord David Alton, in a strongly worded commemoration article calling for the Church to do more for the 250 million believers facing persecution around the world.
"Matthew's decision to stay with his brothers is an extraordinary expression of common humanity and an example of solidarity, sacrifice, and love," said Lord Alton.
"His act of extraordinary solidarity shames so many of us when we consider our tepid response – often based on political expediency, institutional considerations, or trade and business – to the persecution which is experienced by religious and ethnic groups the world over – discrimination that morphs into persecution; then persecution which morphs into crimes against humanity; and then ultimately into the crime above all crimes, genocide."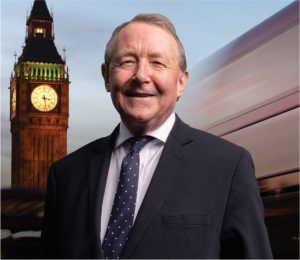 Lord Alton added that such an example of heroic bravery demands a better response from the wider Church, "even if it is only a pale imitation of the remarkable act of solidarity by Matthew Ayariga on that deadly beach in Libya in 2015.
Matthew's act of extraordinary solidarity shames so many of us "When Matthew stood with his Coptic brothers, he did so in an uncommon, atypical, display of common humanity. Are we willing to do the same?"
Lord Alton has visited Egypt and more recently Iraq where he met members of ancient churches. He said that their "deep faith and gentle love and extraordinary dignity stand as a rebuke to those who persecute, defile, abduct, rape, and even murder them."
The 21 martyrs were mostly migrant workers who were kidnapped from Sirte in Libya. The Islamic State published a video online on February 15 2015, showing the gruesome slaughter. A mass grave with the remains was later found in October 2018.
Matthew's remains were transported to Egypt in September 2020 to be buried, alongside his fellow martyrs, in the church of the Martyrs of Faith in Al-Our.