GLOBAL
Major report outlines worsening persecution
The US Countries of
Particular Concern
currently comprise
Burma, China, Cuba,
Eritrea, Iran, Nicaragua,
North Korea, Pakistan,
Russia, Saudi Arabia,
Tajikistan and
Turkmenistan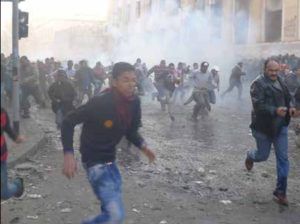 Religious freedom around the world is declining, with five nations added to the 'worst offenders' list.
The 2023 report by the United States Commission on International Religious Freedom (USCIRF) calls on the US State Department to designate Nigeria, India, Afghanistan, Syria and Vietnam as countries of particular concern (CPCs).
The US State Department's list of CPCs currently comprises Burma, China, Cuba, Eritrea, Iran, Nicaragua, North Korea, Pakistan, Russia, Saudi Arabia, Tajikistan and Turkmenistan.
It is strange that Nigeria is not already declared a CPC. The USCIRF has been highlighting persecution in Nigeria since 2009, and has criticised the State Department for leaving Nigeria off its list.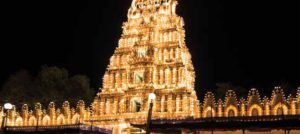 Release International shares USCIRF's concerns, but points out that the USCIRF report overlooks the horrendous attacks on Christian villages by Fulani herdsmen.
The USCIRF decision to call for India to become a CPC is supported by Release International's own findings, which are outlined in its annual Persecution Trends report. USCIRF states: "Religious freedom conditions in India continue to worsen. Throughout the year, the Indian government at the national, state, and local levels promoted and enforced religiously discriminatory policies, including laws targeting religious conversion."
And in May, an outbreak of communal violence in India's north-eastern state of Manipur saw as many as 35 churches burned down in a tribal dispute. A source in the country told Premier: "Inflammatory remarks made by a Meitei Christian pastor have sparked religious tensions, resulting in the burning of churches belonging to bot Meitei and Kuki communities."
---
NIGERIA
Hundreds

M

ore

M

assacred
The deadly attacks on Christians in Nigeria are continuing unabated.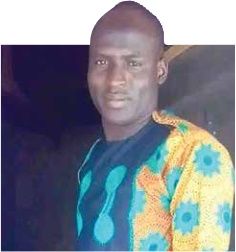 In March, Fulani herdsmen and other terrorists killed around 30 Christians in Kaduna State. In April, Islamic extremists killed a pastor in Borno State. Rev Yakubu Shuaibu of the Church of the Brethren in Nigeria was shot dead in his house, and his pregnant wife wounded.
Also in April, terrorists from the Islamic State West Africa Province (ISWAP) killed 134 Christians in the country's middle belt state of Benue, and over 11 days Fulani herdsmen killed 18 people and wounded others in the predominantly Christian villages of Plateau State. On 16 April, Fulani herdsmen killed 12 Christians in Nasarawa State, central Nigeria. A pastor's house was among at least 86 homes burned down.
UK-based Release International has been told that the Nigerian military has been turning a blind eye to the attacks. They have heard reports that Nigerian troops are standing by while Christian villagers are slaughtered in plain sight of the soldiers. The charity is offering churches a resource pack which includes information and stories to focus prayer.
---
UKRAINE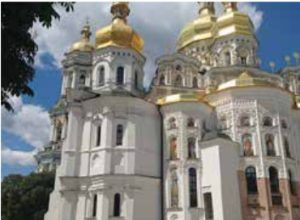 A new report says that Russian forces are repressing churches in the occupied areas of Ukraine.
According to Release International, the Institute for the Study of War (ISW) report states: "Russia continues to weaponise religion… Since Russia's full-scale invasion of Ukraine in February 2022, Russian soldiers or occupation authorities have reportedly committed at least 76 acts of religious persecution in Ukraine."
The attacks include closing or taking over places of worship, looting, desecrating and destroying other churches, and the capture or murder of 29 religious leaders.
The report claims the repression is "part of a deliberate campaign to systematically eradicate 'undesirable' religious organisations in Ukraine and promote the Moscow Patriarchate".
The campaign is an extension of the situation in Russia, where churches are restricted by the state unless they are Russian Orthodox.
Release International CEO Paul Robinson says: "The report describes a campaign of state-sanctioned systematic religious persecution, targeting Ukrainian Orthodox, Baptists, Evangelicals and others."
---
UGANDA
Pastor and student killed
Pastor Adinani Bulwa was taken from his home in eastern Uganda in March and killed by Muslim family members because of his faith.
Morning Star News reports that Pastor Bulwa, 42, had fled northern Uganda because of Muslim opposition and returned home to Muterere village in Bugiri District in January, but was killed on 10 March in his own village.
In April, a Christian college student was killed in northern Uganda for sharing his faith with Muslims, after receiving death threats. Jeremiah Mwanga, a second-year student at the Uganda Christian School of Professionals in Lira, Northern Region, was killed in his room at the school. He was 24.
---
SUDAN
Christians in
peril
The civil war in Sudan has had a disastrous impact on the civilian population, and as a minority group Christians are in a more perilous situation than most.
The Open Doors charity reports that Christians are facing starvation as well as bombs and bullets, and that "most believers are day labourers and have no emergency funds to fall back on… Some believers have been caught in the crossfire. More widely, years of division and persecution – combined with most believers living in poverty – have left the Church in Sudan in a fragile state."
The charity called on churches abroad to pray for "the provision of food and medical aid to all those in need, and for the safety of all people. That Christians will unite and grow in faith during this time, and that God will use them as instruments of peace across the country."
There is also a fear that Islamists will take advantage of the chaos to take charge and impose Sharia law, which will add persecution to poverty.