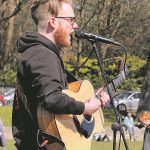 As soon as shops reopened in April, a local prayer group launched a weekend street outreach to share their faith.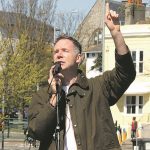 Calling themselves 'Church without walls', the Sussex-based group invited Dominic Muir, an evangelist who founded the popular David's Tent worship festival, to lead outreaches in Brighton and Horsham.
One of the organisers, Inger Woodcock, said: "There aren't many street preachers like Dominic Muir who are so bold, yet come across with such clarity and love."
She also reported: "There was a great convergence of newly freed shoppers, skaters and a 'Kill the Bill' march, so hundreds heard the Gospel and many received prayer!"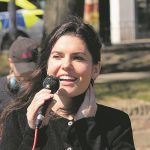 The outreach in Brighton was joined by two outstanding worship leaders, Tim Newman (ex-'Britain's Got Talent' contestant) and Bella McKendree from Kent.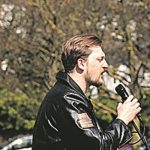 One of the team, Jake Goodison, asked a young Greek man, "Are you a Christian?" to which the young man replied, "Yes, but anybody could be God".
However, he received prayer, recommitted himself to God and was seen reading the Gospel of John in the middle of the march.
Inger reported: "Around ten people gave their lives to the Lord Jesus including Muslims. We've maintained contact and some have been directed to local churches. Next day in Horsham, a man who'd come out of rehab gave his life to Christ and was going to be baptised."
An experienced street preacher, Dominic Muir has preached several times in Trafalgar Square and was not deterred by the first lockdown in March 2020, according to Inger. "He continued to be a lone voice in empty town centres and was notably arrested in Blandford Forum, Dorset, by a policeman who climbed on Dom's van and handcuffed him!"
Fame came in the national media when Dominic won the case with the help of Christian Concern and received an apology and compensation from the police.
---
Saving children
Britain's 12th largest abortion clinic to close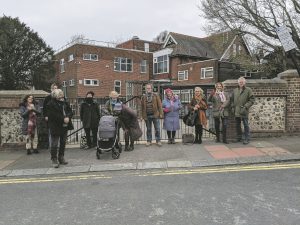 A small group of praying Christians has seen a reprieve in the abortion battle with the closure of Britain's 12th largest abortion clinic.
Since it opened in 1968, individuals and members of SPUC (Society for the Protection of Unborn Children), Abort67 and 40 Days For Life have held vigils or prayed outside Wistons Clinic in Brighton.
Locals Caroline Hubert and Kym Reeves held the first 40 Days for Life prayer vigil in 2011, led by two people at a time praying for an hour, 12 hours a day for 40 days.
Kym Reeves told HEART: "Many changed their minds, we believe, and we know of five babies who were saved, the mums were supported and one Mum named her baby Miracle".
One of the campaigners, Judy Law, actually saw her own grandchild saved when a young woman changed her mind after being given a leaflet showing the perfectly formed foetus. (Reported in HEART, February 2012).
While the Lent 2021 vigil led by Sheridan Lynch had to take place on Zoom, the clinic stayed open while DIY abortion pills were posted to women at home.
But Kym says that the battle is far from over because from 1 July abortion provider Marie Stopes will take over from BPAS (British Pregnancy Advisory Service).
Meanwhile, Campaign group Right to Life reported that pro-abortion MP Rupa Huq has brought forward an amendment to the Police, Crime, Sentencing and Courts bill to introduce a jail term of up to two years if a pro-lifer offers support or advice to a woman near an abortion clinic. If this bill becomes law, the brave campaigners will need prayer for themselves as well as the babies they seek to save.
---
'Jesus' saves children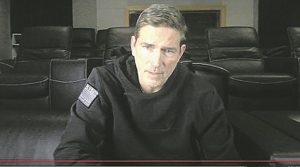 The actor who played Jesus in Mel Gibson's film 'The Passion of the Christ' has filmed the story of a man who rescues trafficked children as young as 12.
Jim Cavadziel (pronounced 'Caveasel') plays Tim Ballard, a former CIA agent and Mormon who now runs Operation Railroad to save trapped sex slaves. Clearly affected by what he'd learned through Tim, a tearful Jim Cavadziel told a US conference in April: "Until we have millions engaged in this battle, millions of children will suffer."
The film, 'Sound of Freedom' may never have widespread release.