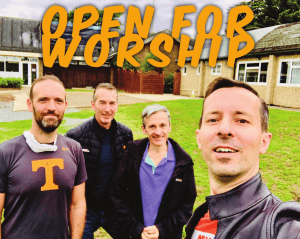 With some churches still
closed, Christians are
banding together to keep
the flame burning
Businessman Luke Murfitt missed the dynamic of live worship. Not content with online offerings, the 40-year-old entrepreneur got off his sofa and set up a weekly meeting in a church car park by kind permission of a local minister.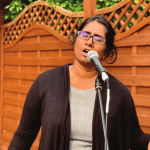 Now Christians travel from up to 50 miles away to sing and pray in the open air at Orpington, Kent, each Saturday, enjoying the presence of God with "unveiled faces" (2 Corinthians 3:18), although one or two choose to wear masks.
Luke emphasises that the meetings are safe and legal; chairs are carefully spaced out and the church hall (used for toilet access and hot drinks) is thoroughly cleaned – by cleaners from Luke's own firm, integrity Cleaners. Luke's testimony of how God inspired a successful business idea appeared in a previous issue of HEART.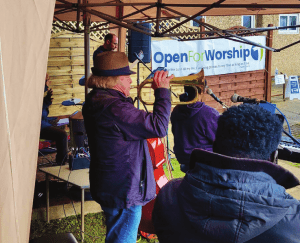 Luke has a team which helps run the meetings, along with singers and seasoned Christian musicians such as trumpeter Raul d'Oliveira and pianist Grenville Richard Harding; all give their time in order to enjoy the presence of God that is so needed in our nation now. God seems to smile on the event, too, because the weather has never let them down…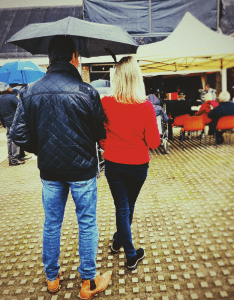 But we all, with unveiled face, beholding as in a mirror the glory of the Lord, are being transformed into the same image from glory to glory, just as by the Spirit of the Lord. (2 Corinthians 3:18)
---
Wiltshire worshippers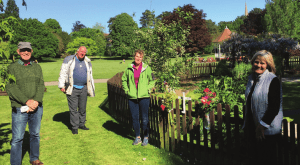 Retired civil engineer Brian Sherwin, 81, has started informal services in his local village hall.
He and his small prayer group from Chippenham Churches Together were disappointed that their churches were closed: "it looked as if Christianity was in retreat!" he says.
Brian explains: "it all began at Easter 2020 when i seemed called to take a ten foot wooden cross before dawn throughout our desolate town then to collect it after midnight three days later. i was seen only by a helicopter giving chase to something else!"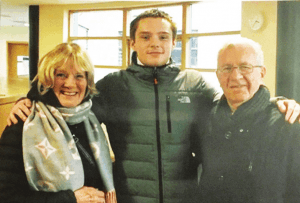 Their group first met outside to sing on Christmas Day, then Katrina, one of their group, who also managed the local community hall's bookings, enabled worship meetings of up to 20 to start, "sometimes for many hours on Sunday".
A full gospel church minister takes a monthly meeting and people from a variety of churches up to 20 miles away join them. Brian and his friends also meet for "extended prayer and outreach commitments", taking gospel literature, including this newspaper, to thousands of houses around Chippenham.
Brian has also been handing out copies of HEART in the street and offering to pray for people after chatting. "I've had big men accepting prayer and then wanting to hug me!" he says.