Canon Andrew White "can identify with the brokenness on our tiny island"
Children at a new Bible holiday club on Alderney heard the story of Moses from none other than Canon Andrew White.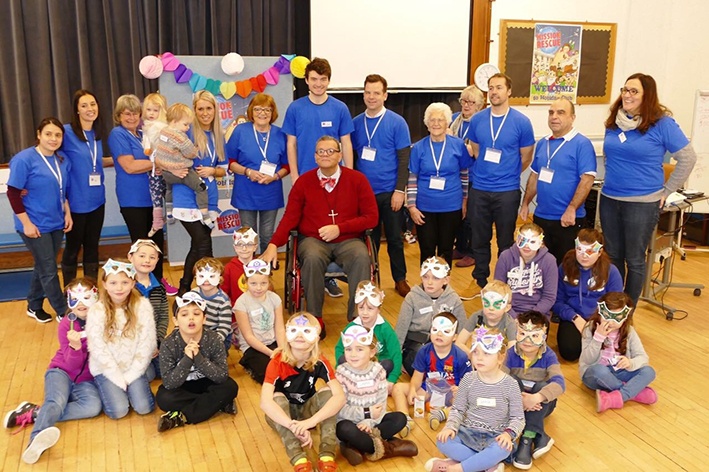 The 'Vicar of Baghdad' claims that God put the tiny channel island on his heart this February while he was in Jerusalem.
The next day he met a lady in Christ Church, Jerusalem, who grew up on Alderney; taking this as confirmation that he should visit, he timed his trip to coincide with a children's Bible holiday club run by a team from Churches Together on Alderney and members of Vazon Elim Church, Guernsey, during February half term.
Canon White retold the story of Moses to an attentive audience of 26 children during one of the sessions. "He's such a humble, inspiring man," said Lisa Adams, a homeschooling mum of four, who helped organise the club with her husband David, a PE teacher.
Canon White used to preside over the only Anglican church in Iraq, St George's, until recalled in 2014 for his own safety.
As a sufferer from Multiple Sclerosis who uses a wheelchair, Canon White said the flight over on the 14-foot plane was the toughest journey he'd ever made. "But once you arrive it's like heaven and the people are wonderful," he said.
Lisa, 39, said, "It was the first holiday club on the island for a long time, and we wanted to provide a fun and God-centred outreach."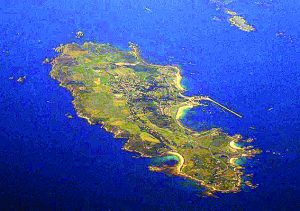 During his three-day stay, Canon White also prayed at the site of Lager Sylt, one of four Nazi forced labour camps built on Alderney during World War Two. Unknown numbers of prisoners, including French Jews, died there under the brutal five-year German occupation.
"I never even knew this tragedy happened on my doorstep," he wrote on Facebook. "This land still needs repentance, restoration and healing…"
Lisa added: "Because of Canon White's work in Iraq, he could identify with the brokenness here. Now his visit has put us on the map, I hope more people will pray for revival on Alderney."