The US Supreme Court has overruled a lower court decision against a Christian bakery that refused to make a cake for a lesbian wedding.
For the owners of the Oregon bakery, Aaron and Melissa Klein, it was the end of a seven-year struggle for justice.
The Oregon Court of Appeals had said that the couple broke Oregon law in 2012 by not baking the cake, and upheld the couple's previous crippling $135,000 fine.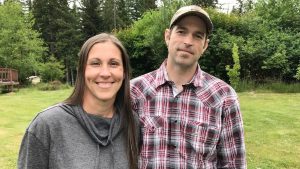 Not giving up, the KIeins took their case to the highest court, where the justices dismissed the state court ruling against Sweet Cakes.
State judges were instructed to reconsider the case in the light of last year's Supreme Court win for Christian Colorado baker Jack Phillips, who also refused to bake a cake for a gay wedding.
Kelley Shackelford, CEO of the law group representing the Kleins, called the Supreme Court ruling "a victory for the religious liberty of all Americans."
The victory mirrors that of Northern Ireland bakery Ashers last October, when the UK's
Supreme Court ruled that its Christian owners had not discriminated against a client's sexuality by declining to bake a 'gay' cake.