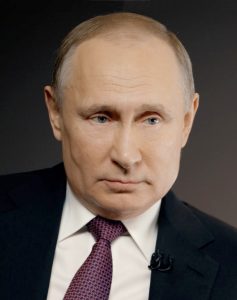 Russian premier Vladimir Putin is proposing that Russia's revised constitution should refer to God and confirm marriage as a heterosexual institution.
One of the president's amendments pledges homage to the "ancestors who bequeathed to us their ideals and a belief in God".
Putin's other amendments are political power play, but these moral and religious elements may also be passed by the Kremlin-controlled parliament before the new constitution is put to a public vote on 22 April. The amendments passed the first hurdle when they were backed by Russian MPs on 11 March.
Controversially, on 11 March, the lower house of Russia's Parliament has passed a proposal allowing President Putin to serve for an additional two six-year terms when his tenure expires.