CLOSE TO where Spitfires once took off, a spiritual battle has been taking place.
Mike Bryant, leader of the Kingdom Revival ministry in Folkestone, lives in a house on the runway at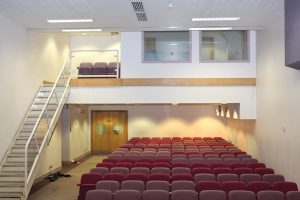 Hawkinge and says that God told him to move from south London to this location in 2007. Inspired by the dramatic local history, he has now opened a new prayer room and worship hall in a Christian-owned business centre nearby which has been completely refurbished for him.
Meetings are being held there to encourage prayer and to build on the wave of healings he has seen recently. He told HEART, "We're seeing more healings, particularly of deaf ears and arthritic pain, in the last six years than in the last 30 years!"