Campaigners hailed a major victory after it was announced that highly addictive fixed odds betting terminals (FOBTs) in Northern Ireland would have the maximum stake dramatically cut from £100 to just £2.
Last year, following the British government's decision to reduce the stake on FOBTs from April 2019, Ladbrokes were the first to say they would apply the reduction to Northern Ireland as well. William Hill, Paddy Power and Coral followed suit.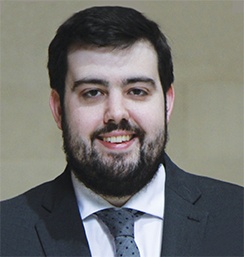 The British government's decision to cut the stake to £2 does not apply in Northern Ireland, meaning voluntary action on the part of the bookies was required.
CARE in Northern Ireland Policy Officer Mark Baillie said: "FOBTs cause genuine social devastation and the toxic combination they offer of high speed play and a high maximum stake mean punters can lose thousands far too easily… Let's hope this is the start of further action to provide support and help to those addicted to gambling."
Research has shown that FOBTs are clustered in economically deprived areas and that there are four times as many problem gamblers in Northern Ireland as the rest of the UK.