While TV news and the press focused heavily on the recent ban on vigils outside an abortion centre in London, a Nottingham decision to protect such protests went virtually unreported.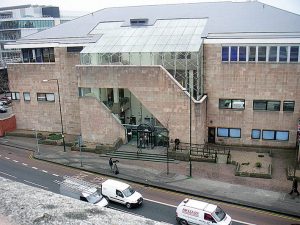 Ealing Council had voted unanimously in favour of a Public Spaces Protection Order to ban protests outside a Marie Stopes clinic, but a judge overturned an injunction against the 40 Days for Life vigil in Nottingham, ruling that the City Council's attempt to silence pro-lifers breached their right to peaceful free speech.
The vigil organisers welcomed the decision, saying there would have been "disturbing implications for freedom of speech and religious freedom" had the injunction remained in place.
Anna Veglio-White, co-founder of pro-abortion group SisterSupporter, had said after the Ealing Council decision in April: "We just hope we see the effect of this all over the country."
Earlier this year, Fabian Hamilton MP claimed praying for mothers and their unborn children is a form of "abuse".