Jewish state's legitimacy clarified at parliamentary reception
by Charles Gardner
Israel is kosher – a Jewish way of saying that it's perfectly legitimate.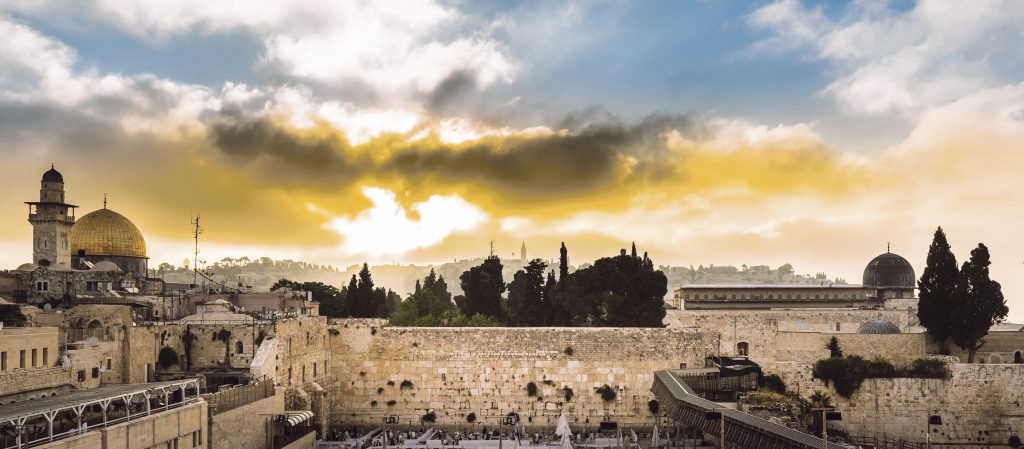 And this was made clear in no uncertain terms at a parliamentary reception in London on 6 July.
Held to mark the centenary of the British Mandate for what was then known as Palestine, the message of the event emphasised the international legality of the Jewish state, constantly questioned by politicians and media in today's world.
International lawyer Andrew Tucker said the finding of the UN Human Rights Council (UNHRC) that Israel's 'occupation' of Palestinian territory was the chief cause of the Middle East conflict was a serious misunderstanding of history by those who had forgotten what the Mandate was all about.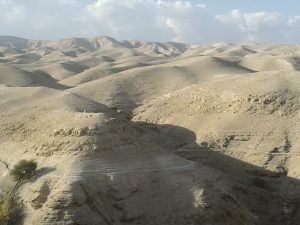 It was in London in 1922 that the League of Nations approved a plan for Britain to effectively prepare the ancient Jewish homeland for statehood in a legal arrangement known as a Mandate. Following the collapse of the Turkish Ottoman Empire, France was given responsibility for Syria and Britain for Palestine.
In Israel's case, boundaries were drawn around a region far greater than that eventually settled by Jews. But Winston Churchill, then Colonial Secretary, ceded the vast area east of the Jordan River to the Arabs.
Unfortunately, the creation of Jordan set a precedent for ongoing territorial compromise aimed at smothering the fires of growing resentment over Jewish immigration. And the cauldron smoulders on to this day.
"We already have a two state solution"
Australian-born Mr Tucker, now based in Holland where he heads up The Hague Initiative for International Co-operation (thinc), believes Churchill's action amounted to the two-state solution we hear so much about today – still Britain's official policy.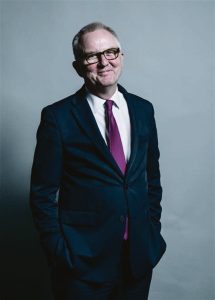 At the very least, all the territory from the Mediterranean to the Jordan was originally earmarked for Israel in the 1922 agreement, which confirmed the intentions and decisions of the 1917 Balfour Declaration and the subsequent San Remo Treaty of 1920. In truth, Israel occupied no-one's territory, either then or now.
"We already have a two-state solution in my view," Mr Tucker said in referring to the creation of Jordan.
The Mandate, he said, referred to the right of the Jewish people to settle in Palestine, which raised the question of how Jewish settlements in Judea and Samaria (the West Bank) – the very heart of Israel – could be considered illegitimate.
What happened was that Jordan illegally annexed those areas in the War of Independence of 1948/9 before Israel reclaimed them in 1967, while choosing not to exercise their authority there.
The Palestine Liberation Organisation, meanwhile, are committed to the destruction of the Jewish state and, in any case, have never committed themselves to a two-state solution.
"We've allowed history to be forgotten," Mr Tucker said, adding that we are now seeing "a war of lawfare", with the United Nations consistently undermining Israel's position, whereas the Mandate was a genuine attempt to enable people to achieve the independence they deserved.
An insult to black South Africans
Also addressing the gathering was outspoken peer Ian Austin, who said the accusation by Amnesty and others of Israel being an apartheid state was "a complete and utter disgrace" as well as an insult to black South Africans who suffered under a brutal regime.
Also sharing his story was Shaya Charsit, a retired colonel with the Israeli Air Force and a survivor of the tragic ship Exodus's debacle of 1947, a particularly black moment in British history. With 4,500 Jews on board, the ship was refused entry to Israel by the British authorities and sent back to Germany, home of their tormentors!
Polish-born Shaya, 88, referred to the 1939 White Paper, which restricted immigration to the Holy Land at a time when his people needed it most, as a betrayal of the Mandate.
But he felt "on top of the world" when he finally made it to Israel, where he fought in a succession of wars for their survival.
---
GROUNDHOG DAY AT THE UN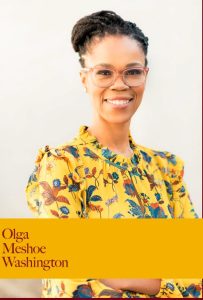 After 21 nations denounced the UN Human Rights Council for its bias against Israel, Johannesburg's Olga Meshoe Washington, a Christian pro-Israel activist, joined in the chorus of condemnation.
Debunking accusations of Israeli 'apartheid' against the Palestinians, she said: "My people's history and experience is being used as an anti-Semitic tool to… delegitimise Israel."
She was speaking at a UN Watch meeting held in Geneva in June, ahead of the UNHRC's first debate on its 18-page report on Israel. In what will be an annual report released on 7 June, the UN Human Rights Council (UNHRC) said that Israel's actions were overwhelmingly to blame for Palestinian terror, citing a plethora of alleged Israeli human rights violations and war crimes.
To which International Legal Forum CEO Arsen Ostrovsky responded: "In life, there are generally only two certainties: death and taxes. But we can add a third, that the United Nations will always find Israel guilty."
"My people's history is used to delegitimise Israel"
And former commander of British forces in Afghanistan Col Richard Kemp added: "It's a little like Groundhog Day: Hamas triggers a war, and the UN convenes a commission to condemn Israel for the war."
---
Digging for spiritual reality
Biblical archaeologist Jennifer Guetta has discovered the need in science for studying both physical and spiritual data.
Currently working in the Galilee area of Israel, Jennifer used to believe the Darwinian theory of chance occurrences. "But then my family was confronted by an undeniable force of darkness and I became painfully aware of the conflict between darkness and light at war with each other and influencing us. Yeshua (Jesus) changed my perspective about coincidences in history and then I was able to see God at work in our everyday lives and in history."
Failure to combine the physical and spiritual, she explains, takes away the true context and leads to wrong interpretations of the past.
---
"Get out now" says Sharansky
Russian Jews may be hindered from immigrating to Israel after Moscow issued a series of stringent demands to the Jewish Agency, The Times of Israel reported.
This unusual move threatens to hamper the work of the Agency, a semi-governmental organisation which oversees Jews 'making aliyah' – immigrating to the land of their fathers.
However, the sanctions on Russia have caused most international airlines to stop flying to the country, and therefore potential immigrants are "stuck" in Russia, according to Israeli officials.
"People from the Jewish community have been feeling the Iron Curtain setting on them," a senior source from Russia's Jewish community told the Jerusalem Post in early July.
Another source added: "A number of Jews have said that the Russian authorities are trying to arrest them and that they fear for their lives."
Natan Sharansky, a Ukrainian-born Soviet-era refusenik and former Jewish Agency chairman, called on Russian Jews to leave while they can.
The Agency denied breaking Russian laws and Israeli officials suspect Moscow's move is retaliation for Israel's support of Ukraine.
Around 150,000 Jews live in Russia. Since Russia's invasion of Ukraine, an estimated 30,000 have already made aliyah, though many began their paperwork prior to the war.
---
Palestinian Christian who cries for the Jews
Palestinian Christian Sandra Solomon says her faith changed her view of Israel and the Jews. The niece of Saher Habash, one of the founders of the ruling Palestinian party Fatah and a leader in the campaign of terror known as the Second Intifada, she told Israel Today: "When I read the Old Testament, I learned so much truth about the Jews and how they suffered. I cried for the Jews for the first time in my life. Then I read that Jesus said to love your enemies, and he changed my heart.
"Growing up as Muslims, all we were taught about the Jews is that they are the descendants of pigs and monkeys, that they are infidels who must be purged from the land through jihad. Now I'm disgusted when I hear people cursing Israel and the Jews. They don't realise that it's by the power of God that Israel exists."
She adds: "A true Christian would never turn their back on Israel or the Jews."
---
Assassinated former Japanese PM was "true friend of Israel"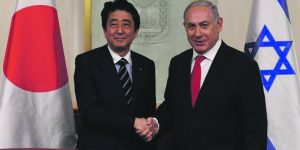 Former Prime Minister of Japan Shinzo Abe was murdered while giving a speech on 8 July, prompting condolences from Israeli leaders.
Abe was Japan's longest-serving leader and visited Israel in 2015 and 2018. He also hosted Israeli Prime Minister Netanyahu in Japan in 2014, who wrote on Twitter of mourning his "dear friend" Shinzo Abe.
"Abe was one of the most important leaders of modern Japan, and a true friend of Israel who brought about flourishing and prosperous relations between Israel and Japan," said Israeli Prime Minister Yair Lapid.
Former Prime Minister Shinzo Abe with Benjamin Netanyahu Amos Ben Gershom / Government Press Office
---
Arabs in shock over truth about Palestine
Shockwaves rippled through the Arab Middle East when the offer of a $100,000 reward went unclaimed. Dr Edy Cohen, Arab affairs correspondent for Israel Today, offered the money through Twitter to anyone who could name the Palestinian president and army chief of staff at the time Israel occupied Palestine, with attached photos of the men in question. Of course, no-one could provide an acceptable response because there was no 'Palestine'. Cohen, whose post received 291,000 views, told his Hebrew-speaking followers:
"The Arabs were in shock. Slowly they begin to understand the brainwashing to which they have been subjected for 75 years."
---
Ban on creation of Palestinian state
The Texas Republican Party convention has approved a policy banning the creation of a Palestinian state. The so-called 'platform' throws its support behind the "prohibition of a Palestinian state within the historical borders of Israel, as it would jeopardise Israel's security and would force Israel to give up land that God gave to the Jewish people as referenced in Genesis."
While state platforms apparently carry no weight in foreign policy, they can serve as a barometer of rank-and-file attitudes.
---
Ice-cream boycott melts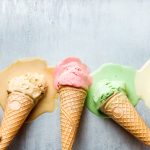 British consumer goods giant Unilever has announced the end of an anti-Israel ice-cream boycott that triggered sanctions by some US states and even provoked a lawsuit, securing a "new arrangement" for the sale of its Ben & Jerry's brand "throughout Israel and the West Bank". The ice-cream will now be sold exclusively under its Hebraic and Arabic names.
---
IN BRIEF
The US Presbyterian Church has passed a series of hostile policies against the Jewish state. At their 225th General Assembly, they voted in favour of resolutions calling Christian Zionism "heretical and idolatrous" and comparing Israel's treatment of the Palestinians to the Holocaust.
Amidst much political uncertainty, Israel will be holding its fifth election in three years, probably this autumn, following the collapse of its coalition government, with Foreign Minister Yair Lapid serving as caretaker Prime Minister until a new administration is sworn in.
Rev Jerry Pillay, who accuses Israel of apartheid and backs the boycott campaign against the Jewish state, is the new general secretary of the World Council of Churches. Founded in 1948 – the same year Israel was reborn – the WCC claims to represent around 500 million Christians worldwide.
Newly discovered documents are said to reveal that the British government conducted a secret Cold War-era propaganda campaign promoting anti-Israel incitement, with the alleged aim of driving a wedge between the Soviet Union and its Arab and Third World allies.
British Home Secretary Priti Patel has declared her "unflinching and unequivocal" support for Israel and slammed the Boycott, Divestment and Sanctions movement as "racist". And former Health Secretary Sajid Javid said the UK-Israel partnership was unbreakable and that "Israel's security is our security".
Former UN nuclear inspector David Albright recently claimed that Iran already possesses enough enriched uranium for a nuclear weapon. The rogue state has repeatedly vowed to wipe Israel off the map.
Foreign Secretary Liz Truss has been urged to intervene over Iraq's new law calling for execution or life imprisonment for anyone communicating with Israelis. Des Starritt of Christians United for Israel described the legislation as "barbaric".


---
BIDEN'S POINTLESS ISRAEL VISIT
By Robin Benson
Cynics portrayed President Biden's two-day visit to Israel as little more than a short layover, before he moved on, begging bowl in hand, to Saudi Arabia, and the real point for his long journey: more Saudi oil, at a lower price, to ease the severe economic pain his hapless administration is causing back home.
As would be expected, on his first visit to the Middle East since taking office over 18 months ago, the President said all the right things – amazingly without fluffing any of his lines – about the importance of the strong bond of friendship between the USA and Israel. He visited Yad Vashem and apparently shed a few tears for all the millions of dead Jews remembered there.
To crown it all, he co-signed the 'Jerusalem Declaration' along with Israel's interim Prime Minister, Yair Lapid. This document – not a treaty and with no legal binding force whatsoever – is full of high-sounding ideals. Lots of wonderful words, but that is all it is…empty words stored in an expensive binder.
Is this how you fight Jew-hatred?
For instance, there is a non-binding commitment to "never allow Iran to acquire a nuclear weapon." This from the USA administration that is still pushing and pushing to resurrect some form of the useless Iran nuclear deal – the JCPOA – negotiated by the Obama administration in 2015.
Iran never signed nor ratified the deal, and has consistently ignored, indeed flouted, its terms ever since. This is the same Iran which the USA administration openly acknowledges has now enough nuclear material to manufacture at least one nuclear device. There is also the non-binding commitment "to fight every scourge and source of anti-Semitism." This from the USA administration that continues to break its own laws by giving hundreds of millions of dollars to the Palestinian Authority, which daily incites its own people to kill Jews whenever and wherever they can! The PA then pays thousands of dollars to their citizens who end up in Israeli prisons as a result of their terror activities. Is this how you fight Jew-hatred? Really?
After two days of empty, meaningless rhetoric, Air Force One finally departed Ben Gurion Airport. With the red carpet rolled up and the flags stored away, Israelis returned to the real world, rather than the fantasy land inhabited by the current American president and his minions. One can only imagine the corporate sigh of relief felt in Israel.
Robin Benson has reported on current events in Israel for many years. He appears regularly on Revelation  TV's 'Politics Today' and 'Middle East Report'
Other recent articles
Other recent articles by Charles Gardner, which can be found at www.heartpublications.co.uk, include:
Life from the dead
The British Mandate
My personal Pentecost
Towards reconciliation
Charles is also a regular contributor to Israel Today at www.israeltoday.co.il. His latest book, 'To the Jew First', is available from Christian Publications International. He is also author of 'King of the Jews', 'A Nation Reborn' (both CPI), 'Israel the Chosen' (Amazon) and 'Peace in Jerusalem' (olivepresspublisher.com & Eden).