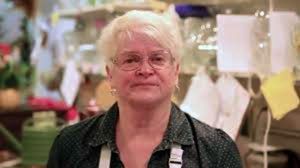 A GRANNY FLORIST has refused to follow the example of Judas Iscariot by betraying her Christian beliefs even if it means losing her home and business.
A judge on February 18 ruled that Barronelle Stutzman, 70, from Richland in Washington State, USA, had violated the law by refusing to serve flowers to a long-term customer for a same-sex wedding. She faced a high legal bill as a result. Attorney General Bob Ferguson then said to settle the matter she could pay £2,000 for violating the Consumer Protection Act plus a dollar in fees – and she must promise not to discriminate again in the future.
The florist refused and said the issue was about freedom not money. She told the Attorney General he was attacking her Christian faith.
Barronelle wrote: "You are asking me to walk in the way of a well-known betrayer, one who sold something of infinite worth for 30 pieces of silver. That is something I will not do."
"I certainly don't relish the idea of losing my business, my homes and everything else that your lawsuit threatens to take from my family," she added, "but my freedom to honour God in doing what I do best is more important."