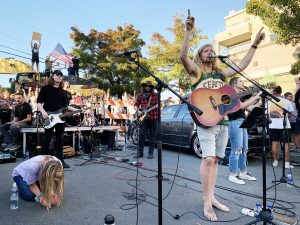 With no sign of release from the restrictions on public life, and half of the nation's churches still closed after six months, veteran minister David Hathaway claims the government is using the same fear tactics as Hitler and the communists of Eastern Europe and senses "a lot of alarm bells ringing."
Rev Hathaway, who recently celebrated 70 years in Christian ministry, spent a year in jail in Czechoslovakia in the 1960s for Bible smuggling until miraculously liberated by prime minister Harold Wilson.
Communism
"My experience of working with the churches under communism for 30 years from 1961-1991 has shown me the potential danger," he wrote to supporters in September. "That's how communism forced churches underground.
"The UK government has been ruling by fear, which has become an overriding problem in Britain. Older people were afraid to go out lest they catch the dreaded Covid-19, even children were afraid to go to school. This is how Hitler and the communists ruled – by fear. I sense a lot of alarm bells ringing."
He questioned the government's control over national life: "Is the pandemic being used as a tool to increase centralised control? Why is such control necessary when every day there are more suicides than Covid deaths, and more deaths from influenza and pneumonia than Covid-19 since 10 July. The government has no way to stop the Covid-19 virus; it is only trying to limit its inevitability."
Worship
Rev Hathaway also regretted that churches are accepting the government's guidance as law: "The danger in accepting the restrictions on worship is that it can set a precedent. At the moment it is illegal for the government to do this, but if we do not object and if we meekly accept these restrictions, this may set a precedent that would allow the government to take more control over the churches in the future, particularly in controlling what we preach."
Persecution in terms of politically correct control measures over the Church has also been foreseen by another veteran leader, Rev Dr Clifford Hill: "If we are right in believing that things are going to get more difficult for Bible-believing Christians in Britain, when parts of the Bible may be labelled 'hate speech' and forbidden to be quoted in public or even read in church, it may be necessary for the formation of some kind of underground network for believers." (Prophecy Today, 21 August)
Rev Hill also questioned whether the institutional churches can survive if they remain closed: "Singing is banned, leaders cannot assemble and no money is coming in to pay staff or maintain property."
Worldwide persecution
An imminent worldwide persecution of Bible-believing Christians was also revealed to Rev Hathaway during an August prayer retreat: "It will be greater than that faced by the early Church, before the Lord comes. But during this time, God will reveal his power in an incredible way."
Questioning the lockdown's legality, he said: "The whole challenge behind the lockdown is the autonomy of the Church. By law the churches must make the decisions about how we worship. What the government has done is illegal!"
Archbishop
The Archbishop of Canterbury also admitted that he and his advisers may have been too accommodating to government demands when they agreed to close all churches during lockdown. In a letter to the Anglican bishops in late September, he and the Archbishop of York wrote: "We have learned a great deal… we will need to be more critical in our response to restrictions that are above and beyond government regulations."
The Archbishops also warned about the economic and social damage done by the continuing local restrictions and job losses, suggesting that the banks should be kind to those in trouble now because they had been bailed out with £500 billion of taxpayers' money in 2008. He quoted the parable of the unmerciful servant in Matthew 18:23-35.
Former Supreme Court judge Lord Sumption criticised the government's 'coercive' approach to the population. He who told the Royal Society of Medicine in July: "Governments with popular support can do very oppressive things, that in the cold light of day by any objective standard look appalling. The government had public support at the beginning because citizens had been terrified. This was the prime minister's 'project fear'."
Agenda
A darker agenda behind the church closures and economic shutdown has been widely circulated on the internet between both Christians and non-churchgoers.
Jordan Sekulow of the ACLJ (American Centre for Law and Justice) wrote on 30 August: "The extreme Left has weaponised the Covid-19 pandemic to force its radical agenda on you. Their first goal is to shut down the Church."
British Christians were said to have attended recent 'freedom' protests, taking place on Saturdays in Trafalgar Square. The mainstream media dubbed the protesters "Virus deniers" and majored on the police attempts to break them up. Unreported were speeches by doctors Dolores Cahill, an Irish government immunology adviser, and Carrie Madej, a US internal medicine specialist, who has released short videos warning about the new type of vaccine being developed against the virus.
"Let us not give up meeting together as some are in the habit of doing, but encourage one another – and all the more as you see the day approaching." (Hebrews 10:25)
Stronger response
There was also a stronger response from other denominations to the latest threats to impose restrictions on national life. Five hundred ministers signed a letter to the prime minister which was published on 22 September, hours before Boris Johnson's broadcast when he warned new coronavirus restrictions could last six months, with office staff working from home, the wider use of face masks and a 10pm curfew on pubs and restaurants.
Role of Church
It was six months after the first prime ministerial broadcast of 23 March telling Britons to "stay at home." Rev Paul Levy, minister at International Presbyterian Church Ealing, who co-wrote the letter, told Premier they were taking a more pro-active approach this time. "It was necessary to send this message to UK leaders even though there haven't been any indications churches will be impacted by new coronavirus restrictions.
"The role of the Church is also to speak to the State at times, and we're to submit to the authorities, we're to pray for leaders. But we're also to bring the claims of Christ to bear on our national leaders, for their good and for us."
The letter stated that churches have and will still maintain proper hygiene in buildings and therefore present a "hugely lesser risk of transmission than pubs, restaurants, gyms, offices and schools; and it is more important than them all".
It added that banning public worship in churches would cause "serious damage to our congregations, our service of the nation, and our duty as Christian ministers".
Rev Paul Levy said of the March closures: "It affected our ability to care for one another, to encourage one another in the Christian life. Some of our most vulnerable people we were not able to see, not able to care for, ministries were not able to take place. So thankfully, the congregation worked really hard at doing things online. But there's lots of people that have kind of slipped out the back door. That's been really discouraging."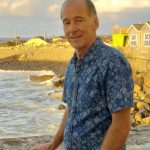 Pastor and church planter Paul Taylor has written an inspiring short booklet called '21st Century Church Reformation' and we hope to feature an interview with him in our next issue. The booklet is available for £3 from the HEART office (cheques payable to Heart Publications)
Green shoots
Some Christians  are sensing a call back to a New Testament church, and are increasingly using the Greek term 'ekklesia'.
HEART reader Mary Kelsey writes: "The early Church met in homes and shared their lives together. They were radically committed believers, mission-orientated, God-centred and prepared to die for their faith.
"We will need to be flexible in how we organise meetings and will probably have to go underground. The new model would be a 'hybrid' of real and virtual meetings.  People would be encouraged to use and develop their gifts, minister to each other and to reach out into the community."