A challenge to the Church to repent of its silence
Whose Child? UK Abortion, a Gospel Matter
By S Nye
Printed in the UK by Amazon
This is such an important book on a vital subject.
The foreword says: "The massive scale of abortion (in the UK) surely makes it the number one social justice issue in our time."
It is calling for nothing less than for the Church to repent of its silence, as the effects of the 1967 Abortion Act are acted out in society today.
Abortion may not have affected your life, but it does affect us all. The author shows how the UK Church at large – through a survey by the Evangelical Alliance – has adopted very similar views on abortion to society at large, ignoring the Bible's teaching on the subject.
Some of the expressions used in the book are evocative – such as "Britain's own Auschwitz", as the author depicts the appalling massacre of nine million innocents since the 1967 Abortion Act. Another is telling us that World War 1 infantry soldiers, in the trenches, had a 10 per cent chance of being killed, whereas a baby in the womb today has a 24 per cent chance of being aborted.
But this is not a book based on emotion. It is thoroughly researched, with solid scientific facts.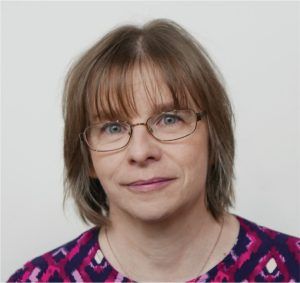 I wondered what had happened in the author's life to cause 'S Nye' to spend so much time meticulously researching subjects such as: what makes us human, at what point in life does humanity begin and the effects that abortion has upon women spiritually, emotionally and physically. At that stage I did not even know if 'S Nye' was male or female!
So I wrote to find out. Sarah wrote back to me and shared her own story. The chapters in the book began to make sense. Sarah experienced a violent marriage and for a time a child was a pawn between the two parents. Through prayer, Sarah has experienced healing and is able to forgive. Above all, her experiences taught her the importance of not being judgemental about other women's actions.
She longs for the Church to offer practical options to those wondering about abortion and towards the end includes an interview with David Brennan, head of Brephos, a UK ministry dedicated to equipping and motivating churches to speak out for the unborn.
She longs for the Church to offer practical options to those wondering about abortion Brephos was a new word to me. It is a Greek word for baby and is used in Luke 1 when John the Baptist as a foetal 6-month-old, "leapt for joy in the womb" and in Luke 2 referring to the new-born Jesus "lying in the manger".
O that this book will be used so that many more babes in the womb will become infants of great joy.
Survivor: Sarah Nye has experienced healing through prayer
---
Kindness and politeness is killing off churches
Being nice is all very well, but it needs a purpose, says Hugh Osgood
Is kindness killing the Church? Letters to seven 21st century churches
By Hugh Osgood
Malcolm Down Publishing
I was intrigued by this book's title. After all, isn't kindness one of the fruits of the Spirit listed in Galatians 5:22?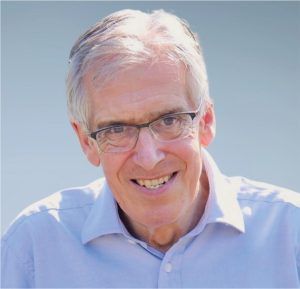 Page 18 gives an inkling as to why the author chose it: "Overly cautious negotiating is the sort of 'kindness' we have to avoid. Strength was a characteristic of the Church in New Testament times – strong convictions, strong commitments and strong arguments, all existing side by side. Kindness has its place, it always has, but without wholehearted engagement it risks reducing the Church to a state of lukewarm vagueness."
I have great respect for Hugh Osgood and I am sure he must have more information about all the different churches in our land than almost anyone else. Elected as the Moderator of the Free Churches Group in 2014, he has also served two terms as President of Churches Together in England.
So Hugh has seen the churches, studied them, preached in them and is in a good position to compare seven typical UK churches of today to the seven churches of Revelation 2 and 3.
Being a preacher, he has managed to give every one of them a name beginning with the same letter: the Conciliatory Church, the Conforming Church, the Comprehensive Church, the Curious Church, the Concerned Church, the Courteous Church, the Confident Church. You may well recognise your local church and the challenges Hugh says you need to face.
"What today's Church needs isn't more niceness, but individual disciples who have rekindled their passion, and can argue for their faith"
Hugh believes passionately in unity. We know from John 17 that Jesus's final prayer for the Church was for a togetherness – "that they all may be one."
Hugh's challenge is for churches to stop being 'wishy-washy' (that's my expression), where kindness and politeness to each other is killing them off.
Hugh's study of Revelation's seven churches leads him to conclude that what today's Church needs isn't more niceness, but individual disciples who have rekindled their passion, and can argue for their faith.
He describes the Church of the New Testament as "real, rugged, and robust without accommodating the slightest hint of superficiality, superiority or sentimentality". His longing is for today's Church to move from "polite, passive kindness" to a body "demonstrating robust and unbreakable love".
Let me give the final word to Hugh, who has dedicated the book as follows:
"To my fellow church members

– from those who prefer to sit at the back

To those who faithfully serve at the front

– A thought provoking look at the unity of the Church,

Advocating greater engagement and

An openness to more robust problem-solving."
---
Are heaven and hell figments of the imagination?
The Transparent Truth, Making Sense of the Christian Faith
By Martin Whitehouse
I wonder how many times you have questions about your faith but don't know where to find the answers?
Martin Whitehouse has done the work for you. The back cover of this book says it will help those who aren't sure about the whole God thing. Believe me, it will also help those of us who are sure of our faith but have not worked out all the answers to the difficult questions.
The book – all 422 pages of it – was born as Martin Whitehouse tried to find answers to his own personal questions. He pulled together as much information as he could find from other books, read scholarly research papers, studied archaeological and historical documents, then checked all he had found against what Christians believed.
He writes: "My motivation was personal study to get to the root of many of the gripey questions of my faith that never seem to get a clear answer."
The more he researched, the more the reliability of Scripture was confirmed
He was amazed that the more he researched, the more the reliability of Scripture was confirmed. "I found that science was not the enemy of my faith," he adds.
An added bonus in the book are its encouragement for readers to check out the answers the author has given for themselves.
It is full of endnote links, references to relevant research, and Scripture references.
Here are some of Martin's hard questions that he found answers for:
What is sin?
How does sin affect my children?
Can I ever consider evolution as a Christian and where do dinosaurs fit in?
Can I be sure about God?
Are natural human virgin births possible?
Can I rely on what is written in the Bible?
Were Adam and Eve real people?
Are heaven and hell just figments of imagination?
Is God too kind and loving for judgement?
If you are looking for a well-researched book with answers to your many questions and follow up references, all contained in one book, this could be the one for you.
Gordon, along with his wife Lorna, is part of the leadership team of Revelation TV, a 24/7 Christian television station that broadcasts in the UK on Sky 581 and Freesat TV 692, and throughout the world via the Roku Box and Apple TV. Gordon's passion is writing and he is the author of eight books
---
Jesus Revolution excites moviegoers
Review By Chris Eyte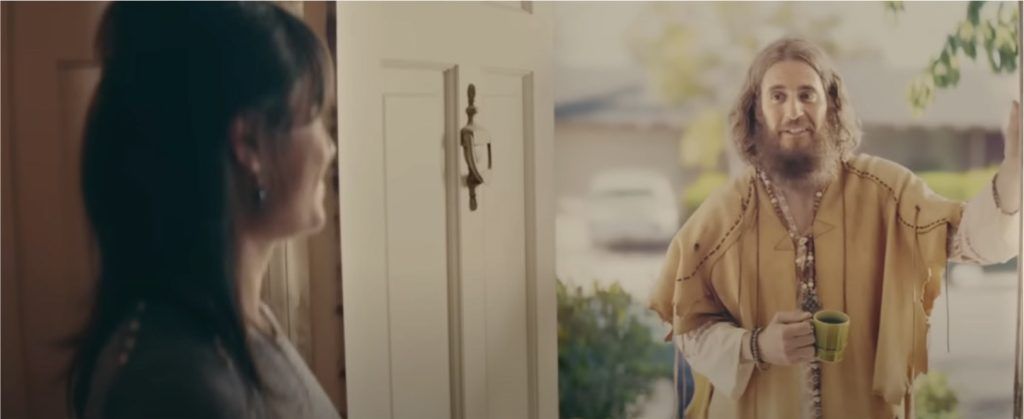 "The Jesus Revolution' film is exciting churchgoers across the pond with its story about a spiritual searcher, Greg Laurie (Joel Courtney), meeting hippy preacher Lonnie Frisbee (played by 'The Chosen's' Jesus actor, Jonathan Roumie).
In later life, Frisbee was said to be a practising homosexual, although this is contested, especially by his brother Dan. But the film focuses on the 1970s period in the US when he influenced many youngsters to turn to Christ with help from Pastor Chuck Smith (Kelsey Grammer) who, in the movie, offers his struggling church for an alleged revival. Time Magazine called the movement a 'Jesus Revolution' – hence the film's title.

Roger Stanway, who runs Kingdom Heritage Productions with his wife, Kate, has made a short YouTube video about the effect of the film and says:  "Whatever the messiness and mistakes made at the time of the Jesus People Movement (JPM), this particular move of God had a huge impact on both needy, lost young Americans and the American Church in general. Although debated, some consider that this time could be considered the fourth Great Awakening in the history of the USA. Stanway adds: "Frisbee was only involved with Pastor Chuck Smith for a relatively short time, before moving to Florida (to try and save his marriage) and then to other places, some of which turned out to be wildernesses with accompanying temptations to return to his old sinful lifestyle. But his preaching and witnessing sprang from the sound biblical teaching and oversight of an experienced Pastor."
Link to video about 'The Jesus Revolution': https://youtu.be/IAH9JlwDOyc