A BAKER WHO REFUSED to create a cake supporting gay marriage because of his Christian beliefs faces the wrath of the law unless he gives an official apology and pays compensation.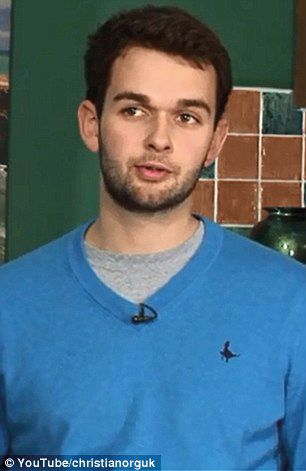 Daniel McArthur, aged 24, of Ashers Baking Co. in Newtownabbey, Northern Ireland, would not bake a cake with Sesame Street characters Bert and Ernie for campaigner Gareth Lee who wanted to celebrate same sex marriage as part of International Day Against Homophobia.
The baker was given seven days from October 27 to respond or face legal action according to a 16-page letter by the Equalities Commission which slammed his family business for 'unlawful religious, political and sexual orientation'.
Daniel said: "We feel that the Equality Commission is pursuing us because of our beliefs that marriage is between a man and a woman.
"It feels like a David and Goliath battle because on one hand we have the Equality Commission which is a public body, funded by taxpayers' money, with massive resources at its disposal, whereas we are a small family business and we have limited resources.
"We're continuing to hold to the stand that we took originally because we believe it's biblical, we believe it's what God would want us to do, and we also think that if we do cave in to the Equality Commission at this point it'll put pressure on other citizens who are defending their view of traditional marriage."
Jimmy Spratt, Member of the Legislative Assembly for Northern Ireland, has told the watchdog it is 'essentially bullying a small business' and wasting taxpayers' money.
Northern Ireland's Assembly recently confirmed its position making same sex marriage illegal – the only part of the UK to do so.