By A E Marchant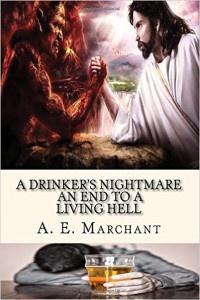 This compelling, true story takes you through the author's very troubled life which led to his becoming a full-blown alcoholic with only days to live. But he survived.
In his own words, the author says: "I survived by way of a very powerful, spiritual happening, a 'divine intervention'. This very moving book will help anyone in any stage of this terrible illness to give up the booze forever, and like I did, embark on a whole new life without the bottle, for a life you may not have known existed other than your hell hole you are now in.
"God saved me! I've written this book for the benefit of others and also to record what God has done for me through the Christian faith for which I shall be eternally grateful."
This book is available from Amazon and Kindle Store
To invite the author to speak in your church, email h.harman@sky.com or send a covering letter and stamped envelope to the HEART office and we will forward your request.