Hundreds hunt for the holy family after "seeing the light" in Lindfield
MORE THAN 1,000 Sussex parishioners followed a star that led them to the story of Christ's birth.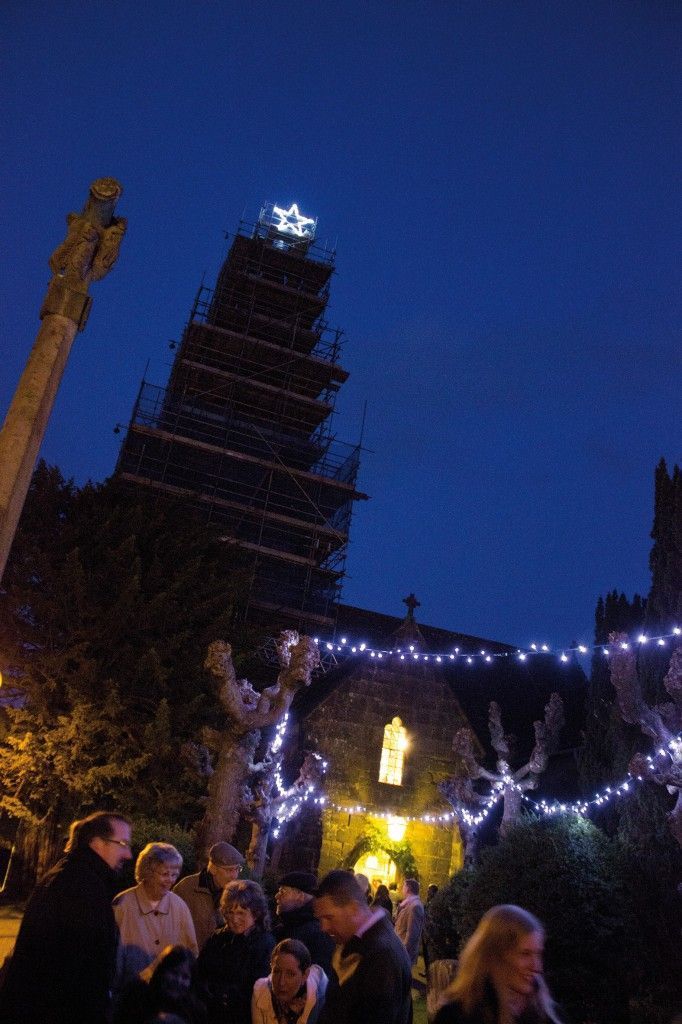 For that was at least the total number of visitors to All Saints Church, Lindfield, over the festive season. And they were guided by a huge star made from seven-foot bamboo canes and 340 LED lights, mounted on 100-foot high scaffolding which surrounded the ancient building.
Church website
Made by Associate Vicar Stuart Silk and church member Ken Markham, the star featured prominently in the local press. "The responses we've had since we lit it have been staggering," Stuart told the media.
"It was a lovely idea and was a great way to get people talking about the church at Christmas." On Christmas Eve alone, more than 1,000 people walked through the doors to attend three Christingle services.
The church's own newsletter "All Saints News" carried a message from some local people who'd seen their star. "Every Sunday evening we pass your church on our way back home after attending mass at St Paul's RC Church in Haywards Heath," said the note, which had come through the church's website.
Joyful news
"We often unroll our windows to hear your bells ring. Tonight we were amazed by the star you have placed on top of the scaffolding on the steeple. What a hopeful beacon it is, floating above the High Street. Even our 15-year-old son was impressed. It feels like you have sent a Christmas card to the whole area announcing the joyful news of Christ's coming.
Canon James Clarke, the All Saints vicar, said the star had caused much comment in the village and beyond. "I'm very grateful indeed to Stuart Silk and Ken Markham who braved the elements to set it in place," he explained. "It added greatly to our Christmas celebrations and has been a truly uplifting reminder of the coming of the one who is the Light of the World."
Clive Price