A RUSSIAN PRINCESS who supported refugees, protested against anti-Semitism and challenged the KGB has generated local news headlines, capacity crowds and a growing interest in a Sussex church
The story of Lydia Yavorskaya, Princess Bariatinsky, has drawn much attention to St Nicholas, Old Shoreham. For this once celebrated actress, fashion icon and suffragette is buried in the church graveyard.
Ticket sales
Her life of adventure still attracts people to this ancient Saxon place of worship. A multimedia presentation about her remarkable story packed out the church's nave in September. As a result, the event was repeated in November, producing another rush on ticket sales.
Delivering the audio-visuals was church treasurer and website manager John Simpson and his wife Jeannette. They'd been drawn to Lydia's story earlier this year, then spent much time and effort researching what appeared to be a true-life version of Dr Zhivago.
Their path of discovery took them into the theatrical history world and on ebay buying Russian memorabilia!  John feels their presentation could be a model for other churches who may have connections with historical figures. Such stories can generate interest – and bring new people through church doors – as it has done for St Nicholas.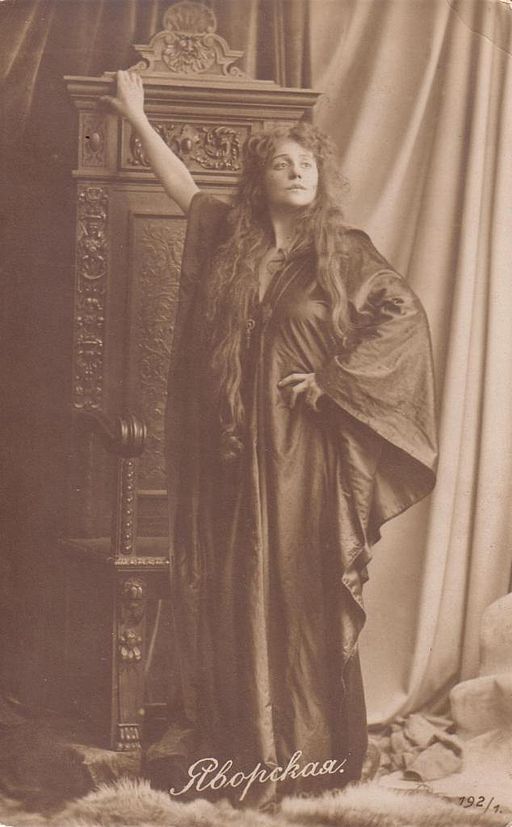 Women's rights
Born in 1874, Lydia Yavorskaya led protests against an anti-Semitic play in her homeland, challenged the Cheka – the forerunner of the KGB – spearheaded a relief fund for Russian refugees, and promoted women's rights in the UK. She played Anna Karenina in one of the first stage versions of the book, and made it famous in the UK. That process led most recently to Keira Knightley's hit film in 2012.
Lydia had become a princess when she married into Russian royalty, but the conditions for divorce were arranged by "mad monk" Rasputin. Only a year after remarrying, Lydia died in Hove in 1921. She was buried in St Nicholas' graveyard – possibly because in those days, Shoreham Beach was popular with the film and theatre world as a kind of "Hollywood-by-Sea".
Sadly, Lydia's final resting place became overgrown until it was restored recently. "She gave so much to the world, we felt it was right to start a fund to care for her grave," said John.