Several strong prophecies have been circulated this summer, principally that of David Noakes given on 17 June at a meeting in East Grinstead.
Clifford Hill who writes in this paper had a prophecy at the end of  July; both his and David Noakes's prophecies are printed on the Prophecy Today website.
Another, warning of economic judgement, came from a young Anglican ordinand at a day of prayer held at Kensington Temple when London was threatened by a 'day of rage' on 18 June.
These prophecies have similar themes, showing God's willingness to bring revival to the remnant of the Church which will contrast sharply with the judgement being experienced in the nation.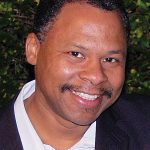 Robin Jegede-Brimson, convenor of the Inter-Prophetic Alliance, believes that the two will eventually intersect. He also foresaw 'waves of glory' in summer 2017.
If you do not have internet access and would like to read these prophecies for yourself, please send sae to the address on page 2 of this paper.